A $10,000 Thank You from the Nebraska Humane Society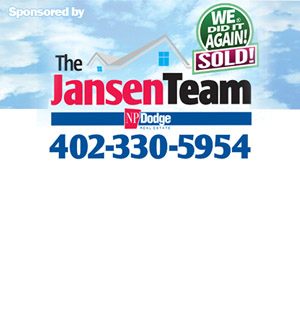 Two of our friends were involved in the 2015 "Big Event" from Metro Magazine, a contest which awarded a $10,000 prize to the organization that received the most love from online fans. Metro Magazine held its Big Connection Event on January 22 and announced that the Nebraska Humane Society had received the most votes from fans for being a great advocate for animals.
Here's a note from the Nebraska Humane Society, saying thanks to all who voted:
"Thank you NHS Facebook Fans and supporters!!! Thanks to your votes, likes and shares we won $10,000 for homeless animals at NHS from metroMAGAZINE's Big Connection. We couldn't have done it without you so give yourself a Round-of-a-Paws!"
As a non-profit organization, the Nebraska Humane Society relies largely on the goodwill of community members and animal lovers. The $10,000 prize will surely go towards great things for the animals in their shelter. From spaying and neutering animals, equipping them with microchips for identification purposes, giving immunizations, rehabilitating injured and sick animals and providing low-cost adoption services among other things, the Nebraska Humane Society is now equipped to do more good, which is fantastic.
Thanks to all who voted and congratulations to the NHS!