2019 Holiday Pet Photo Contest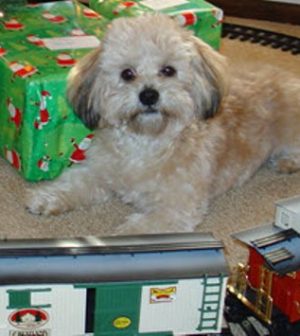 Winter in Omaha is cold. We don't know about you, but we sometimes get lost in a warmer, sunnier December daydream this time of year.
And knowing you likely do the same, we're hosting an online Holiday Pet Photo contest that will award one winner a December daydream come true- a Las Vegas stay, free to the best pet photo participant.
Sponsored by Gary Kudym of State Farm, Pets in Omaha is conducting a holiday photo contest where the winner will enjoy a four day, three night stay in Las Vegas. Click here for more information on the prize package and contest rules.
Here's all you've got to do to enter:
Take a holiday-themed photo of your pet.
Email the photo to contest@petsinomaha.com.
In your email, include your name, your pet's name, and your phone number.
Enter the contest anytime between now and January 10, 2020 and you'll be eligible to win! Periodically, we'll share favorites of ours on our Facebook page (find it and like us here!). We'll announce the winner of the contest right here and on Facebook soon after the contest ends.
Good luck and Happy Holidays! Thanks to Gary Kudym of State Farm for sponsoring the 2019 Holiday Pet Photo contest. For insurance needs, hit Gary up by clicking here.