Feral cat fight ends with understanding, dialogue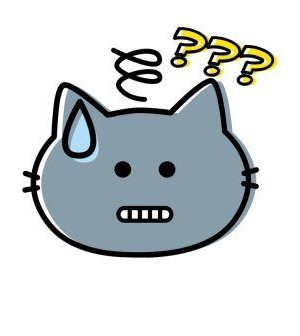 Marriage, friendships, and, not-suprisingly, even animositous relationships need sound communication. If there ever was an animal-related example of how even contemptuous relationships can benefit from transparency and open ears, it's this.
Two community cat advocates in Ralston were having trouble keeping their feline friends fed. The feral colonies around town were successfully getting food and access to it for a long while until a concerned citizen decided the best thing to do was to toss food out and disrupt cats' access to it.
The two sides were angered by each action of the other. Terry Ryan, while walking his dogs through one Ralston park, witnessed feral cats alongside a raccoon, eating food left by community cat advocates Ali O'Connor and Deb Glazebrook. He assumed the cats would attract more wildlife and that the trash around the park was the doing of the cats. He continued to dump food and restrict access.
O'Connor and Glazebrook continued to feed the cats, knowing the plan to curb cat populations through colonies and trap-neuter-return methods was effective.
The sides spoke to the Ralston City Council last month about what happened and why. It was tense.
After, believe it or not, the three met. At a bar. To… talk it out.
An Omaha-World-Herald article in yesterday's (March 11, 2019) paper detailed the meeting and how the three came to understand each other. Ryan, who is still not a cat lover, is making amends after learning about the cat advocates' plans. O'Connor and Glazebrook are pleased to communicate their plan and praise Ryan for listening.
We spoke with O'Connor today and she hopes everyone understands two things about feral cats and her efforts:
First she wants to emphasize the power of education and the danger of misinformation (ferals don't necessarily attract other animals, people are at risk with wild cats around). "The importance of the fact that somebody like Terry, who went to the measures he went to, has had a change of heart after being educated," she says, is a big deal. "We want people to understand our goal is to make sure these cats no longer repopulate and that those who remain stay healthy and cared for," she said.
She's not suggesting that the public interact with the cats or handle them, but that they only understand her plan (one proven effective worldwide) benefits everyone, human and feline.
"I think the other point we'd love to get across is that we are working on an ordinance that will be beneficial for ferals and those who care for them. We have an opportunity here to be trailblazers and I hope the city council works with us to do that."
Ralston is currently looking into an ordinance relating to community cats. It will likely look a lot like Omaha's, but O'Connor and others hope additions to Omaha's plan will prove Ralston has some great, new ideas on how to care for community cats and their surroundings.
The claws were out for a while, but with a little listening and idea exchange, things seem to be more catatonic in Ralston. No more food dumping, no more baseless myths. Just happy cats and understanding amongst community members.
if you've got feral cats in your area and want to help them, please contact Feline Friendz. Click the link below to learn more about this story's history and how Feline Friendz factors into the community cat scene here in Omaha.