A Guide to Canine Oral Health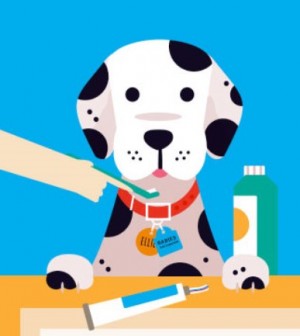 We have received some great information from Petco and one of its marketing partners (Ghergich) about oral health for your dogs. You'll find that information and some helpful graphics below. Oral health is something we often forget about in our pets. The facts and suggestions below will help you stay on top of your dog's mouth health.
The following information is from Petco's Community page which can be found here and is used with the permission of Ghergich Co. :
Studies show that by age three, 80% of dogs exhibit signs of gum disease. Caring for your dog's teeth and overall oral health is just as important as providing him with a well-balanced diet, plenty of fresh, clean water and proper exercise. Healthy teeth and gums are important to your dog's overall health and well-being, so it's best to start taking care of his teeth as soon as you bring him home.
This complete guide to canine oral health will help you:
Learn more about your dog's teeth
Show you how to brush your dog's teeth with a dog toothbrush and toothpaste
Recognize signs of dental disease
Provide tips for keeping your pet's breath fresh