How To Create Mementos Of Your Beloved Pets?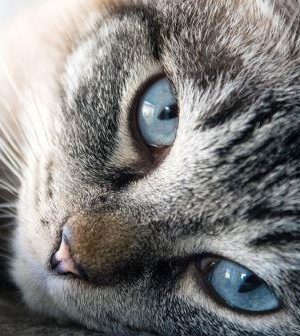 Animal lovers consider their adorable pets as a part of their family. They want to give them so much love and attention, and as much as possible, it also comes to the point that they don't want them to die. However, death is inevitable even with your pet. It's very tragic and painful to move on and start new adventures alone without a buddy as you're used to be together always.
Whether the death is unexpected or not, nothing helps to prepare you for losing a beloved pet. Therefore, it's useful that you reminisce about the memories you have with your pet in the best way.
There are different unique ways to remember them forever. One way is creating mementos of your pet. A memento is anything valuable object, or souvenir kept as a reminder of a person, places, or event—in your case, your pet.
Read on below some references on how you can create personalized and DIY mementos for your adorable beloved pets. 

Pet Key Chains   
A customized key chain made, especially for your pet, may serve as a beautiful souvenir for keeps. Key chains as mementos for your pets are often designed in a heart-shaped style or your favorite pet print pattern. There are many unique and trendy sorts of keychain styles and designs today, find one that suits your taste, and make you remember your playful fur baby. 
Canvas-Printed Photos   
Aside from keychains, if you want something remarkable, a photo of you and your pet can be a unique piece of commemorative artwork. On a large canvas, print out your favorite moments with your pet and hang it in your room. Decorative walls can cheer up your mood with your canvas-printed photos of your pet on it. On top of that, this kind of souvenir is an artistic way of remembering your beloved pet.    

Accessories Made from Collars or Leash 
If canvas-printed photos are not your thing as sometimes it can be hard to gaze at your pet's photograph, having something minimalistic yet valuable would do. If you need something more tangible, consider your pet's neck collar or leash.
Create a unique, personalized bracelet or necklace out of the neck collar or leash as a timeless memento. You can have it done by experts, or you can DIY.
Your pet may have passed away, but they can still stay close with you forever by having a memorial bracelet or necklace made from their leash or collar. You can incorporate jewelry into it as well, as this type of memento shows elegance and a modern taste of sentimental value for pets.
Memory Box   
A memory box is something that stores collective stuff that once belongs and are valuable to you and your pet. This box may store and includes a collar, favorite toys, pictures of you together, or anything else that you can keep.
A memory box is something that stores collective stuff that once belongs and are valuable to you and your pet. This box may store and includes a collar, favorite toys, pictures of you together, or anything else that you can keep.    
A box full of collectibles can remind you of the amazing moments spent with your pet. Also, having a customized design of a memory box is a perfect memento for your pet.   

DIY Paw-Print  
When you're a certified "DIYer" and would love to take advantage of your creative side, this kind of souvenir is another simple way of preserving one's pet memory. Molding paw prints, especially for dogs, will help add up sentimental value to creating your favorite pet's memento.
Preserving their paw print and framing it can be easy and is more personal. Some paint it as well to add more color, and some create artfully made prints. As a pet parent, your beloved pet's paw prints are something you can treasure both as a memento and as one of your works of art. 
Pet Headstone   
Your pet is your family too and deserves a grave marker or a headstone in memory of them. It's no wonder you grieve when you lose a pet that you loved much and regarded as your best buddy. A gravestone for your pet in a garden can be a peaceful way of remembering your beloved best friend. A traditional headstone that includes their name and years spent can be significant. It will be great if you have plenty of space in your garden and want a little reminder of your pet.

Final Thoughts
The importance of trying to capture a memorable and significant moment of a pet's existence is very fulfilling and life changing. For animal lovers, they're fond of making every memorabilia for their loved pets. Pet portraits, a collar, paw prints, and headstones and statues are some examples of such beautiful and valuable souvenirs.
There are many creative yet easy ways to remember a pet that once loved when it dies. When making plans of creating a keepsake for pets, look around you to find inspiration. Make sure that your beloved pet will never be forgotten.