Las Vegas pledges to go "No Kill" by 2020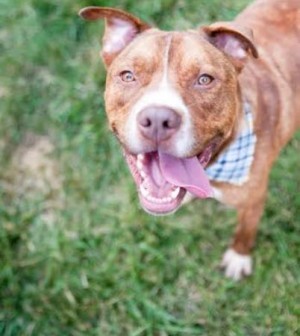 The amount of animals that are brought into shelters and don't come out is stifling and heart breaking to say the least. The last thing our communities want is to see our animals "put to sleep." But the alternative? Not much better. Overcrowding and disease-filled shelters. Nobody wants that either.
According to Best Friends Animal Society, there are 9,000 pets a day that are killed in shelters. Seventy two percent of cats that enter our nation's shelters are killed. Even more troubling is the fact that only about 3 percent of shelter cats are reunited with their owners.
The National Federation of Humane Societies (NFHS) is one of a few national organizations which have declared 2020 as the year in which "no-kill" should be the goal of all shelters. The ASPCA with its "Mission Orange" and Maddie's Fund's "No Kill Nation" are others. The NFHS says, "Simply put, the 2020 Vision is a collaborative effort to find a home for every pet by the year 2020." It also states its intention to "unite the animal welfare industry and engage communities in homing every healthy and treatable companion entering an animal care facility on a nationwide basis by the year 2020.
A change can't be made overnight. The process of changing city shelters to no-kill takes time, effort and different phases. Check out this How To Create a No-Kill Community site.
From an article on The Best Friend's Blog: "An attempt to implement a no-kill policy by abruptly ending shelter killing with little supporting programming caused extreme overcrowding in the shelter and multiple disease outbreaks among the more than 2,000 animals housed there. A national animal welfare organization was called in to perform a "shelter operations assessment" and recommended new operating protocols. The results were that 1,000 residents of the shelter were immediately killed."
In 2007, incremental changes were put in place in Las Vegas shelters. Advocates started attending local government meetings and one local group of advocates put in a bid to take over the Clark County sheltering contract. Eventually, The Animal Foundation took charge and is making great progress.  It takes time, but moving to no-kill can be successful.
Cities are working diligently to meet the goal of having all shelters transition to no-kill. Las Vegas, with the help of the Animal Foundation, announced the fantastic news that by the year 2020 all their shelters will be fully transitioned to no-kill. Best Friends Animal Society is also working with the Animal Foundation on a Las Vegas Community cat pilot program, an effort to seek kill reductions in cat shelters.
Las Vegas in the latest city to announce their goal of becoming no-kill, our hope is that many cities will follow.