Meet the animal advocates at Joining Forces Saving Lives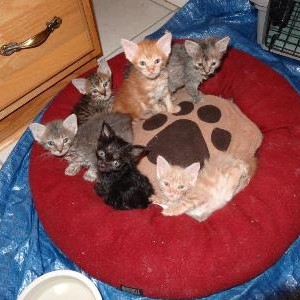 Joining Forces…Saving Lives (JFSL) is an animal advocacy group created in 2012 with the goal of bringing area humane organizations together and provide momentum to help save more animals in Lincoln and the surrounding area.  As a group, JFSL is striving to reach a goal of making Lincoln a No Kill Community. A community must reach the 90 percent average for animal release rates from humane groups in order to reach the goal.
To read more about No Kill, click here.
JFSL is committed to providing an annual forum on how to save more animals and assist the people who save them as well.
As the goal of JFSL is to make Lincoln a no-kill city, we wonder how close shelters are to getting to 90 percent, plus what groups like JFSL feel about what it will take to get there and stay there. "For dogs, Lincoln is at the 90 percent live release rate," says Melissa Beecher of JFSL. "For cats, we have a ways to go." In 2016, the live release rate for cats brought in by Lincoln Animal Control (not including those surrendered by their owner) was around 70 percent.
Another goal of the group, according to its website, is to look into a low-cost spay and neuter facility in Lincoln. Right now, Capital Humane Society is offering low cost spay/neuter of cats for low income people. The city also has a low cost spay/neuter program. In addition, Lincoln Animal Ambassadors have a low cost for low income people. "Local vets and the Humane Society are helping us with spaying and neutering our community cats," Beecher says. "Many people who are not low income but on a fixed income (such as the elderly, college student and families) only have the low cost option at The Nebraska Humane Society in Omaha. We would like to have a facility similar to Omaha's or Kansas City's low cost clinic. We plan to apply for grants to get funding," she says. In fact, JFSL has received a $5,000 grant from Maddie's Fund to do so. Click here to read about the award.
Beecher originally started Nebraska No Kill Canine Rescue in Lincoln, but realized soon that cats are the real issue that needs to be addressed. "And to get this city to no kill," she says,  "I needed to focus on finding solutions to the problem and working together with everyone to get there." Dogs are at no kill today, which was not the case five years ago when JFSL started. Fixing the cat problem is proving to be harder. "I have gone to several Best Friends Conferences and listened to numerous online webinars from animal organizations as Maddie's Fund. I have also read hundreds of hours of information on best practice programs and other communities that have solved the problems Lincoln is facing." Melissa has just started her concentrated efforts this year on solving the cat problem and had to quit her job to do this appropriately.
In another five years, Melissa hopes to have a successful community cat program by decreasing the free roaming, unaltered cat population by 90 percent, thus decreasing the number of cats being taken to local shelters and effecting the release rate.
"The best way people can help these animals is to spay and neuter all their pets," she says.
If you'd like to help JFSL in its mission, especially on the cat side, contact Melissa Beech through the JFSL website here.