Meet rescuer and Nature Dog manager Mariah Barrett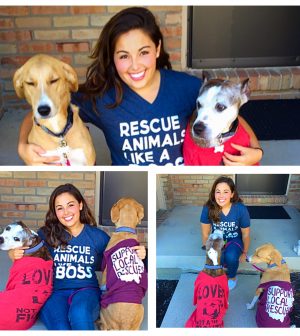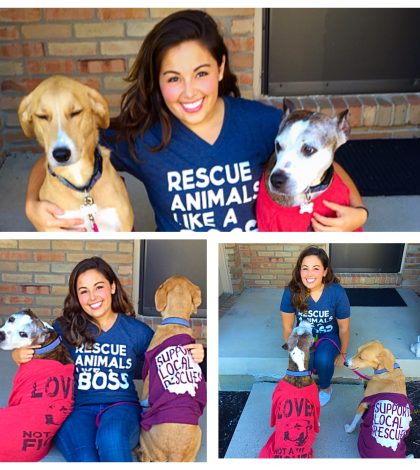 If you've been following Pets in Omaha for any amount of time, you've surely seen our in-depth interviews with local and national pet personalities. We've met and interviewed dozens of folks who love pets- from news anchors to people in the world of sports, business, and philanthropy, we love helping readers get to know our local animal advocates and lovers.
In this installment, get to know someone who lives and breathes companion animals when she's at work, home, and everywhere in between. She's an animal rescuer and manager of Omaha's Nature Dog- Mariah Barrett.
Pets in Omaha: Was there a moment when you realized animals were your passion
Mariah: Animals became my passion as soon as I was born! I have always had a love and passion for all animals. It took me a few years into college to finally realize my life needed to be surrounded by animals and switched my major to Zoology.
Pets in Omaha: Tell us about your animals.
Mariah: As a true animal lover I have quite the plethora of animals. My husband and I have:
Three dogs (Paddington, 2 year old Great Dane; Precious, 10 year old American Staffordshire Terrier; Hope, 9 year old lab/hound mix)
Four cats (Theodore/Theo, 3 year old DSH; Costello, 2 year old DSH; Abbott, 2 year old DSH; Oliver, 8 month old DSH) DSH = domestic short hair
Two bearded dragons  (Zolaq, 7 years old; Mushu, 6 years old), a leopard gecko (Panterri, 7 years old), and a chinchilla (Willow, around 3 years old, rescued from someone giving her away online).
Pets in Omaha: What are you interested in outside of animals?
Mariah: Most of my interests involve animals. My husband and I have been involved in rescue for many years now, which takes up most of our free time. Saving animals in need is my true passion. I would rather help save a life than watch tv, read, etc. I do enjoy a good book or Netflix when I have time. It always involves animal snuggles!
Pets in Omaha: If you could wave a magic wand and solve one problem, what would it be?
Mariah: Being the animal lover that I am, I would want the pet population to go down so we didn't have to continue euthanizing thousands of innocent lives everyday. My ultimate dream is to have my own rescue/sanctuary one day that would house animals until they're adopted or give them the opportunity to live out the rest of their lives with me. I also want to implement a low cost spay/neuter program to help encourage people to spay/neuter their pets to help the over population problem.
Pets in Omaha: You can have a dinner party and invite three people. Who is coming?
Mariah:  Tia Torres from Villalobos Rescue (Pitbull and Parolees) would definitely be at the table. She is an idol of mine for dedicating her entire life to helping animals in need, especially bully breeds that have a bad reputation. My grandpa would be there to help me with the business side of running a rescue. He was the smartest business man I think I will ever meet. Plus he was always supportive of my passions and dreams. He always had the best stories to tell and I would love to hear him tell another one! Ellen DeGeneres would be my third choice. She obviously would provide humor to any conversation, but also has a deep love for animals. She frequently donates to animal causes, which I love! Plus, who doesn't want to hang out with Ellen?
Thanks to Mariah for all her work with animals. To check out what's happening at Nature Dog where she's the manager, click here.