National tour makes a stop at Omaha's Nature Dog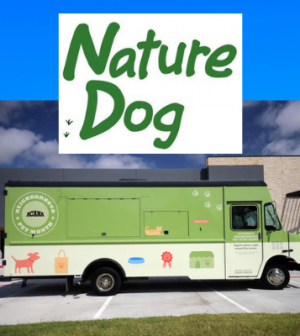 As part of ACANA's Neighborhood Pet Store Month campaign, ACANA Premium Petfoods is taking to the road and touring the nation to celebrate local pet stores. Its van will be visiting Nature Dog and rewarding its customers!
Where: Nature Dog – 13366 W Maple Rd Omaha NE 68164
When: Saturday Oct 24, 4:00pm-6:00pm (approximate)
What to Expect:
ACANA parks its mobile prize and sampling van outside for 1.5 – 3 hours
Consumers who have purchased from Nature Dog show their receipt upon exiting and receive ACANA samples, and a chance to push a "Prize Button" as a thank you for shopping local.
Any consumer who has purchased any item from Nature Dog and wants to push the button will win a prize, ranging from toys for pets to grand prize toys for pet parents!
Prizes range from toys and tools for your pet, to luxury gifts for owners like Apple Airpods!
Consumers who purchased ACANA from Nature Dog store will be offered the chance to text their receipt to enter a sweepstakes, for an opportunity to win 1 yr of free Acana pet food for themselves, AND for the neighborhood pet store to receive $1000 in Acana product credit.
Covid Precautions:

The van and Nature Dog will be taking all precautions to ensure the safety of guests. Brand ambassadors will be wearing masks and PPE. Products and samples will be delivered from the tour van in a manner that requires no contact. ACANA will be wiping down frequently touched surfaces throughout the experience.