A Thank You Note from Pets in Omaha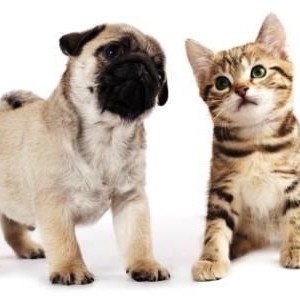 A big "thank you" is in order from us to you.
On Saturday, September 27, we held our first donation drive, "Warmest Wishes," which benefited Papillion's Town & Country Humane Society. As a result of the effort from our corporate sponsors, advertisers, pet friends and community members, we were able to raise approximately $5,450 worth of supplies and monetary donations- all of which went to Town & Country. The shelter will use the supplies and money for their own operations and to help area rescue organizations which foster and adopt homeless animals.
A special thanks goes out to Plaza Buick-GMC for allowing us to host our event on its campus. We also owe a debt of gratitude to our followers on Facebook and Twitter, our friends in the media and all the community's pet lovers for bringing supplies to the event and spreading the word.
We were able to fill a 10′ UHAUL truck (donated by the 84th and L streets UHAUL location) with blankets, towels, dog and cat food, pet toys, medical supplies, and much more. Near the end of our event, the truck was stuffed, so we loaded the extra donations into two other vehicles and delivered them to Town & Country.
Here's to all the people who helped. We and the animals appreciate all your generosity. Below, you'll find some photos of our donations. Stay tuned to Pets in Omaha for more opportunities to help shelters, rescue organizations and adoptable animals in the area.