Omaha Farmers Markets are open, but no pets allowed and other changes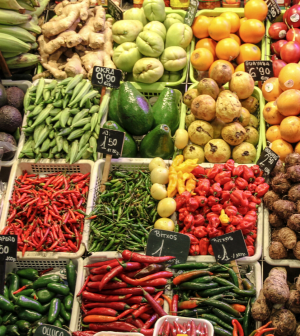 Great news- the Omaha Farmers Markets at both locations are open, albeit later than normal. This weekend is the first of the season that the event will take place, and some notable changes have been made.
At the top of the list for some is the new no-pets policy. It's a hopefully temporary move, but we know this will make some market-goers a bit sad. As everyone at the markets is hoping to stay safe, the organizers are being vigilant in making that happen.
"Bringing your pet is just going to be another distraction — so we ask everyone to please leave your pets at home," Kylie Vonnahme, senior project manager at VGA group, told KETV in this recent article.
Other changes include:
Rather than being across the street in the Aksarben Village, the Baxter Arena lot will host the event on Sundays from 8 a.m. – 12:30 p.m.
The downtown, Saturday market will be held in the parking garage at 10th and Jackson, across the street from its usual location.
The first hour of shopping both days is reserved for seniors, individuals with underlying health conditions, and expecting mothers.

There are also changes for vendors, including no craft dealers to start the season. Food will be limited to fresh and pre-packaged items. Masks are encouraged. Also, please keep your hands to yourself, said the event organizers.