Yankee "Doodle" Dandy Event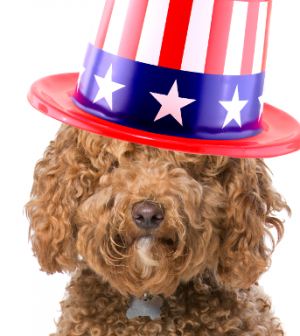 The Doodles are taking over the Field Club 4th of July Parade!
Omaha.dog is organizing the event and hopes to set an Omaha or world(?) record for most Doodles on parade!
Where: 33rd and Woolworth – 3416 Woolworth Avenue.
When: July 4th at 10am (parade starts at 10:30, so please come a little early. It will also require a little walking from your parking spot.)
The Details: There will be some bandanas for the pups, but feel free to be as patriotic and creative as possible! And remember the pawrents should be festive, too. Jeannie of Omaha.dog is making a Yankee Doodle Dandy Banner to carry in the parade.
RSVP on our facebook event to tell us your coming: https://www.facebook.com/events/249834742074827/?active_tab=highlights
What is a Doodle? It's a crossbreed of Poodle that looks like a muppet!