2021 Omaha Pet Licensing Info, Deadlines, Resources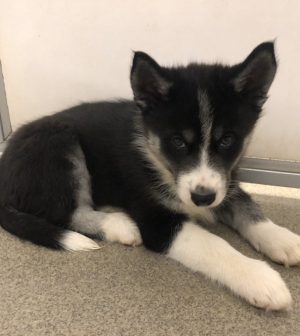 It's the end of the year, and one task all pet owners need to put on the front burner is licensing. Not only is licensing your animal the best way to make sure your pet makes it home safely should it become displaced, it's required by law in most of the Metro area.
That said, the Nebraska Humane Society provides pet owners with many resources related to licensing. From a handy portal where one can license from anywhere there's internet, to frequently asked questions and information about licensing service animals, the shelter is here to help.
Please find below a set of links and notes from the shelter, or click here to go to the Nebraska Humane Society's Licensing page.
COMMUNITY SERVICES
YOUR DONATIONS FEED OUR ANIMALS AND PROVIDE MEDICAL HELP. GIVE TODAY
Licensing Your Pet
Licensing your pet is one of the best ways to ensure that if he strays or she gets lost, they come back home to you. It is also the law in most metro area communities. Below is a quick reference guide to pet licensing requirements in each metro community.
WAYS TO LICENSE
Please Note: License fees are a non-refundable city fee. A $5 processing fee will be charged on all licensing transactions (including in-person payments made at NHS).

LICENSING DEADLINE
The deadline to license your pet is March 15 of each year. If you move to the area or acquire a pet after that date, you should license your pet within 30 days of adopting or arriving in the jurisdiction.
OMAHA METRO CITIES THAT REQUIRE YOU TO LICENSE
SERVICE ANIMAL LICENSING
Service Animals cannot be licensed online. Please download the service animal documentation form below. You also will need to complete the license application for your jurisdiction (click on your city above to download the form). Please deliver the forms in person to the Nebraska Humane Society or mail them to: Nebraska Humane Society, Attn: Pet License Dept., 8929 Fort Street, Omaha, NE 68134
LICENSING TIPS
QUESTIONS ABOUT LICENSING
If you have additional questions regarding pet licensing, please contact licensing@nehumanesociety.org or call 402-444-6716.