VCA, Inc. Acquires MidWest Vet Specialists from Kansas State University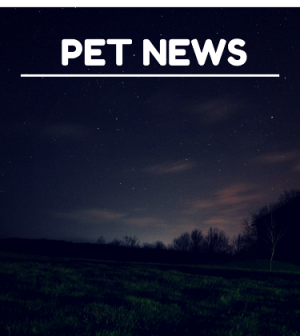 Omaha, NE – VCA Animal Hospitals (http://www.vcahospitals.com) announced it has acquired MidWest Veterinary Specialists a Veterinary Specialty Hospital from Kansas State University. The purchase will allow VCA to expand Specialty Veterinary Services in the central United States, more specifically Nebraska, Kansas, South Dakota and Iowa. VCA has named the new acquisition VCA MidWest Veterinary Specialists of Omaha.Along with this Acquisition come the announcement a new Medical Director and Hospital Administrator.
Christopher Byers, DVM, DACVECC, DACVIM (SAIM), CVJ was named the Medical Director of the VCA MidWest Veterinary Specialists of Omaha. Dr. Byers joined AAHA –accredited practice in 2011. In his new role as Medical Director he looks develop and grow this leading Specialty Hospital. In this role he is responsible for establishing the medical quality and exceptional patient care practiced by all doctors in the hospital. Dr. Byers serves as a mentor and role model for the Associate and Staff Veterinarians.
Dr. Christopher G. Byers grew up in the small town of Rochester, New Hampshire. He received his Bachelor of Science degree in Animal Sciences from Colorado State University in 1999, and graduated as a University Honors Scholar. He earned his Doctor of Veterinary Medicine degree from Cornell University's College of Veterinary Medicine in 2003. He is board-certified in small animal emergency and critical care, as well as small animal internal medicine. He is also a Certified Veterinary Journalist in the American Society of Veterinary Journalists.
Dr. Byers serves as a consultant in emergency medicine for the Veterinary Information Network (VIN), and is a member of Nebraska Veterinary Medical Association, serving on the Continuing Education Committee. He is an at-large board member of the Nebraska Academy of Veterinary Medicine. He has co-authored the textbook, Handbook of Veterinary Emergency Protocols: Dog and Cat. He publishes a weekly blog for pet owners (Because Pets Can Have Specialists Too!; www.CriticalCareDVM.com) with the sole purpose of educating pet parents about the benefits of partnering with board-certified veterinary specialists.
It was also announced that Heather Burwell, currently the Hospital Manager at VCA Animal Medical Center of Omaha, has been named the Hospital Administrator at VCA MidWest Veterinary Specialists of Omaha. She continues to manage VCA Animal Medical Center of Omaha and VCA MidWest Veterinary Specialists of Omaha.  Heather comes with a wealth of experience and knowledge. She oversees hospital operations, finances, human resources, facilities management and marketing. Her primary focus is quality patient care and excellent client service.
Heather received her bachelor's degree in business leadership (BLD) and her Master's degree in Organizational Leadership (ML) from the College of St. Mary in Omaha, Nebraska. Heather has had an extensive career working in in practice management, retail management, and as a management consultant. As a consultant Heather has consulted with in the automotive, financial services, healthcare, manufacturing, medical, non-profit, and retail industries, as well as clients in government and education.
VCA MidWest Veterinary Specialists of Omaha
VCA MidWest Veterinary Specialists of Omaha is Omaha's only full-time, state-of-the-art hospital dedicated to specialty medicine.  (http://www.vcspecialtyvet/midweset) which employs the most advanced imaging and monitoring tools, and tap into the expertise of more than 3,000 doctors, including 360+ boarded specialists. VCA MidWest Veterinary Specialists of Omaha understanding and experience in the veterinary medicine is unparalleled. VCA MidWest Veterinary Specialists of Omaha internationally renowned board-certified veterinarians work in partnership with primary care veterinarians by referral throughout Nebraska, Iowa, South Dakota and Kansas to deliver the most progressive and appropriate treatment available in Cardiology, Critical Care, Dermatology, Diagnostic Imaging, Internal Medicine, Oncology and Surgery.
Contact
Heather Burwell, ML, Hospital Administrator
VCA MidWest Veterinary Specialists of Omaha and VCA Animal Medical Center of Omaha
402-614-9000