2022 City of Omaha Pet Registration- Nebraska Humane Society info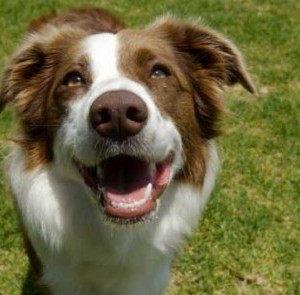 It's that time again… As the calendar changes over to 2022, make sure to get your animals licensed for the year. Below is information you'll need. And remember, the best way to recover your lost pet is by having its information current with the Nebraska Humane Society!

License Fees Are Due By March 15th, 2022

***PLEASE READ CAREFULLY***
If you own, keep or harbor one or more dogs or cats, over four months of age, you are required to license them.

PET LICENSES ARE DUE BY MARCH 15, 2022. FROM MARCH 16TH THROUGH MARCH 31ST CITY FEES ARE DOUBLED. AFTER MARCH 31ST, A $50 PER PET LATE FEE IS DUE (Late fees not to exceed $100 per household).
LICENSE FEES:
Altered Dog: $27.25 Altered Cat: $14.25 Unaltered Dog or Cat $52.25 Replacement Tag Fee: $10.00

All License Fees include a $1.25 State Fee to fund the Nebraska Dog And Cat Operator Inspection Program
You may legally own 8 animals over 4 months (5 cats and 3 dogs). Avocation Permit available if numbers exceed the standard limit. Call 402-444-7800 ext. 2213 for details. Licenses may be purchased by mail, online or at participating vets.

RENEW ONLINE – IT'S FAST AND EASY. JUST CLICK HERE (also, see online tips below).
To review licensing tips before beginning your online session, click here
ALL pet license transactions (including in-person payments made at NHS) are subject to a $5.00 per transaction processing fee.
Did you know? When you add a donation to your licensing fees, 100% of your gift goes directly to the care of the animals at the Nebraska Humane Society.

For your well-being, as well as the welfare of our staff, we encourage you to license by mail or online at
https://licensepet.com/wl3/reg/nehs
A mail slot also will be available at the Nebraska Humane Society for drop off license submissions.
To get started, click on the online licensing link above, and follow these steps to license your pets(s):
Verify your address or make changes to your address as necessary.
Locate your licenses for renewal and select "License My Pet".

If you no longer own a pet, please select "Remove from Account".
If you do not wish to license a pet at this time, please select "No Action".

Follow the prompts to complete your online license session.
You will receive an emailed receipt for your online payment. If all conditions have been met, you will NOT receive a mailed receipt. You will be contacted only if additional information or documentation is required, or if a new tag is issued.
Additional pet license information can be found HERE
Click on your Jurisdiction link to read more about license requirements in your area including fees, pet limits and replacement tags
Click on the "License Your Pet Online" button to begin your license session
TO LICENSE BY MAIL
Make Check or money order (do not send cash) payable to:
City Of Omaha
PO Box 641760
Omaha, NE 68164-7760

Include copy of the invoice portion of this notice
Make any corrections to your contact information, including phone or address changes
Note any pets that you no longer own/add any new pets and adjust your total due accordingly
Indicate which pet(s) need replacement tags and adjust your total accordingly
Include vaccination and/or proof of alter documentation as needed
CHECK PROCESSING POLICY – By sending your check, please be aware that you are authorizing the Nebraska Humane Society to use the information on your check to make a one-time electronic debit from your account at the financial institution indicated on your check. This electronic debit will be for the amount of your check; no additional amount will be added. (If we cannot collect your electronic payment, we will issue a draft against your account) Please contact NHS at 402-444-6716 to learn about other payment options should you prefer to not have your payment handled in this manner.