2022's Best Cities to Walk Your Dog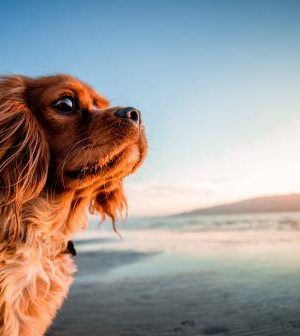 Walking your dog can be a walk in the park (literally), a dreaded chore on a cold morning, or a workout if your big red dog is named Clifford.
But not every city is built for a "good dog" walking experience, so which cities are spot-on the most ideal environments for strolling with your pup?
To mark National Walk Your Dog Month, LawnStarter ranked 2022's Best Cities to Walk Your Dog.
We compared over 170 of the biggest U.S. cities on walkability, pup-friendly trail access, dog walking services, and safety.
See the 10 "top dog" cities and the 10 at the back of the pack below, followed by highlights and lowlights from our report.

2022's Best Cities to Walk Your Dog

Rank and City
1 Portland, OR
2 San Francisco, CA
3 Oakland, CA
4 Las Vegas, NV
5 Boise, ID
6 Los Angeles, CA
7 New York, NY
8 Washington, DC
9 Colorado Springs, CO
10 Jersey City, NJ

2022's Worst Cities to Walk Your Dog

Rank and City
165 Tulsa, OK
166 Laredo, TX
167 Fayetteville, NC
168 Macon, GA
169 Montgomery, AL
170 Memphis, TN
171 Garland, TX
172 Port St. Lucie, FL
173 Wichita, KS
174 Jackson, MS

Highlights and Lowlights:
Best in Show: For the best walk with Fido, follow the sun. Seven of our top 10 cities are located in the West. Portland, Oregon, leads the pack, followed by other big Western cities like San Francisco (No. 2), Las Vegas, (No. 4), and Los Angeles (No. 6).
Offering easy access to dog parks, dog-friendly trails, and businesses, these metro hubs are designed for both two- and four-legged community members to get around on foot.
Back of the Pack: Nearly all of the cities at the bottom of our ranking are in the South. Jackson, Mississippi, finished last, while cities like Port St. Lucie, Florida (No. 172), Memphis, Tennessee (No. 170), and Montgomery, Alabama (No. 169), managed to pull ahead slightly.
These warmer cities simply aren't built with our furry friends in mind — they're neither the most walkable nor the most accessible to dogs.
Safety First: Keeping both pup and self safe should always be a dog walker's top priority. That's easier to do in certain cities than in others.
You and Spot are likely to feel most at ease in cities like Winston-Salem, North Carolina; Port St. Lucie, Florida; and Frisco, Texas, which claimed the first three spots in Safety.
But take precautions if you live in such cities as Fort Lauderdale, Florida; Albuquerque, New Mexico; and Tucson, Arizona, which landed at the bottom of this category.
And be especially vigilant if you own a high-value breed, as we learned in 2021, when Lady Gaga's dog walker was shot and her French bulldogs kidnapped.
Leave It to the Pros: No time or energy to walk your dog? No problem if you live in cities where dog walking services are a dime a dozen.
Cities like Springfield, Missouri, and Clarksville, Tennessee, hit the sweet spot between abundant dog walkers and affordability. These cities came in at Nos. 3 and 4, respectively, in Services.
Florida cities, such as Orlando, Miami, and Fort Lauderdale (our No. 2 Best City for Dog Lovers), also scored high in the Services category. They offer the best access to pros — but at steeper prices.
Our full ranking and analysis can be found here: https://www.lawnstarter.com/blog/studies/best-cities-walk-your-dog/