2023 Pick-A-Pooch Adoption Days & Pet Expo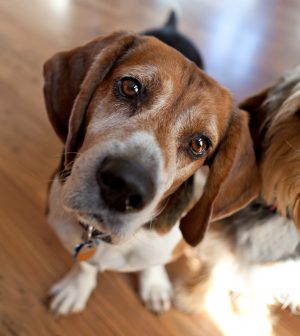 This year's event will take place at Baxter Arena on Saturday, July 22 and Sunday, July 23, from 10 a.m. to 4 p.m. and is brought to you by our Title Sponsor, Urgent Pet Care and our Presenting Sponsor, Beardmore Subaru. Check back for more information as we get closer to the event, but take a peek at some of the vendors, rescues, shelters, and festivities for the event below!
Thanks to all the sponsors who graciously allow us to bring this annual event to life. Without your support, this would not be possible.
Admission is $5 for adults, $3 for kids. Click here to buy tickets or pay at the door (and receive a free $5 raffle ticket!).
Dogs are allowed into Baxter Arena on a non-retractable leash. Dogs will not be allowed near the concession stand! And yes, there are concessions at Baxter for our event!
At the door, entrants will be required to sign a form. You'll be given one there OR you can print it to complete and turn in when you arrive!
Sponsors of our event
Urgent Pet Care – Title Sponsor
Beardmore Subaru – Presenting Sponsor
Cindy Andrew / Sit Stay Home – Diamond Sponsor
Domesti PUPS – Diamond Sponsor
Pets Earth – Diamond Sponsor
Boomer Radio – Platinum Sponsor
Sirius Veterinary Orthopedic Center – Platinum Sponsor
Long Dog Fat Cat – Platinum Sponsor
AA Windows N Doors – Silver Sponsor
Dogtopia – Diamond Sponsor
Here are some of the Rescue Organizations Featured at the event
Hearts United – Rescue
SOLAS – Rescue
Mid America Boston Terrier – Rescue
SNAFU
Little White Dog Rescue
GRIN Rescue
Felius
Town and Country Human Society
Happy Dogz Rescue
Nebraska Humane Society
Domesti-Pups
Spoiled Rawtten Pets
T.L.Crafts&Designs
Pawsitively Stunning Boutique
Tupperware
Leaf Filter
Husker Home Food Svs
Pawfect Choice
LiL' Mac's Miniatures
Industrial Escape Rooms
Bath Body& Candle
Utes Herbal Witch Corner
Little Hound Creations
Nature Dog
AH CAFÉ 9
Lara's Unique Creations
Ruby Ribbon
Megnificent Nails/Color Street
Daniela's Designs llc
SeneGence/Lip Sense
Milo's Barkery
Popcorn & Cocktails
Blankets and More
Omaha Insurance Services
Floor Coverings International
T's by Tran
Mary Kay
Krafty K-9s
Complete Air Solutions
Norwex
The Tasty Treat Shop
Arte mi Mexico
Bark n Go Bakery
Bumblebee Collars&More
Brilliant Baklava
Hank & Jeri's Dog Bakery
Creations by Brittany
Richard's Abstract Art Design
Nebraska Humane/Yappy Pack
Bass Pro Shops
Renewal by Andersen
Dostal Designs
Reformation at the Crossroads
Live Wave BHA
Awaken Chiropractic
Calimo Bandanas
Shelter Me Nebraska
Aikdo shuurin Dojo
Lucaly Co
The Paw Spa Pet Resort
Cali Gal Sweets
Paws & Rember of Nebraska
Completely Cat Clinic
Bailing Out Benji
Hands,Hearts and Paws
Invisible Fence Brand
SNAFU Rescue
Little White Dog rescue
Michelle Danielle Designs
Ryder Scents
Ozzy Curiosities
Jax&Josie's Smoked Jerky
Pink Zebra
The Foster Kitten Project
Top Experience Travel
Golden Retriever Rescue NE
Felius
DogGurt
Town & Country Humane Society
Dirty Doodles llc
Fruit at My Office
American Animal Hospital
Little Bug Woodworking
N-Balance Restorative Pet Health
Deepika Henna Art
What A Chic Wants
Happy Dogz Rescue
Lynn Co. Inc
Feline Friendz in NE
Sarpy County Tourism
Young Living Essential Oils
Chris Brown Ins Agency
Dog Health Scout
Tuff Shed
Pet Supplies Plus
Pain West
Clean Eatz Omaha
Rock-N-Wrap
Octapharma Plasma
Portraits by Taylor Burkum
Thrivent Financial
SK Creations
Scentsy Creations
Cre8tive Wayz
Humane Pet Services
Peaceful Roads
Fire My Mortgage
Vetco Total Care
Pets in Omaha presents its Pick-a-Pooch Adoption Days and Pet Expo, connects community to rescue/shelter groups and pet-loving businesses
Visitors will find extensive resources and more information at :
Omaha, NE., – Pets in Omaha, a web-based magazine in Omaha since 2013, has announced its annual Pick a Pooch Adoption Days and Pet Expo events. The two-day event will be held Saturday, July 22 and Sunday, July 23 at the Baxter Arena, 67th and Center Streets in Omaha.
With the help of many area shelters and rescue organizations, Pets In Omaha will provide an interactive adoption experience as adoptable dogs and cats will be available. The event will include thousands of dollars in raffle prizes, booths from nearly a 100 vendors, and demonstrations from local pet professionals. The family-friendly event will feature activities and attractions for pet lovers of all ages. Guests are encouraged to bring their friendly four-legged friends on a non-retractable leash.
Pets In Omaha invites pet lovers and media to come celebrate animal adoption and raise awareness of adoption opportunities in the metro area. The public event invites the community to attend as Pets In Omaha's primary goal is to grow and strengthen Omaha's pet community.
Admission information and details are available at
Pets in Omaha presents its Pick a Pooch Adoption Days and Pet Expo Adoption Days
July 22 and 23, 10 a.m. until 4 p.m.
Baxter Arena
67th and Center Street, Omaha, Ne.