3 brands all pet owners should care about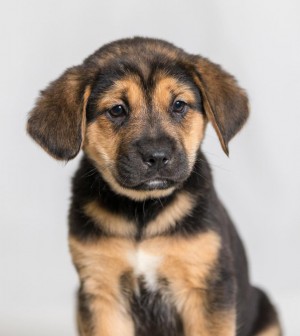 When there's a four-legged love of your life, it's obviously important that you take care of their needs – from keeping them clean and sweet-smelling, to well-fed and happy. However, because we are such a nation of pet lovers, it can be overwhelming to keep track of the sheer volume of pet brands out there.
With that in mind, here are three brands you might have missed that could be your furry friend's new favourite!
Wild Wash: For bath-time, they'll love!
When it comes to bath-time, most dogs either love it or hate it – and even those who love it don't usually make the process easy! If your pooch is in the 'hates it's camp, The Blue Cross has some great tips to help!
At least if you're using WildWash products, you won't have to worry about the suds stinging their eyes or giving them belly ache if they inadvertently lick any up. WildWash's shampoos are made naturally with no nasties like parabens, phosphates, sulfates, or petrochemicals.
They also make a magic paw balm which you can apply straight to your dog's pads to help prevent or heal rough spots and cracking – and of course, it's completely natural and pet safe too, so if your pooch thinks it smells good enough to lick, it'll do them no harm!
Beco: For Playtime treats that are eco-friendly as well as fun!
If your furry friend goes through toys quicker than a greyhound after a squirrel at the park, you might want to make more ethical choices about what you're buying. Beco makes dog toys that are fun and hard-wearing, but also eco-friendly and sustainably sourced.
Beco also make poo bags that are equally ecologically sound, with both degradable and compostable options, which is great news given that poo bags are one of those less glamorous pet-parent essentials that are non-negotiable on your shopping list, but are often made from single-use plastic that does the planet no favours at all!
YakSnack: For treats that are 100% naturally delicious!
We all love giving our dogs a treat, but responsible pet owners know that they should be at least a little bit restrictive to keep their four-legged best friend in tip-top shape. One way to feel better about the treats you're giving your pal is to choose healthy, vegetarian options.
YakSnack's 100% natural hard cheese chews are tough and long-lasting, plus they're zero waste and dogs absolutely love them!
What are your go-to brands for taking care of your pet? Check out the Wild Thought shop for lots more brands who make ethically sound, top-quality products to keep your furry friend's tail a-wagging!