3 Tips for Pet Owners on Training Rescue Dogs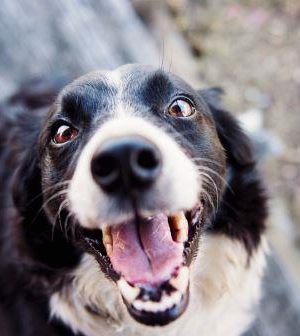 Owning a rescue dog can take some work compared to raising other types of pets. Here are some tips for new pet owners on properly training rescue dogs from one of our guest contributors.
Did you know that roughly 3.3 million dogs enter US animal shelters each year?
A lot of people are interested in adopting a rescue dog but are often worried about their ability to train such dogs. This is because rescue dogs tend to have a troubled past, and this can lead to behavioral issues that make them difficult to train.
Read on, and you'll discover what you need to focus on when training adopted dogs. If you're ready to home a rescue dog, these tips will help you manage the behavior of your future pet.
Let's begin!
1. Be Patient
In many cases, you don't know what kind of life your rescue dog had before you got them.
They might have had a bad experience with previous owners when it comes to training or even just generally. This may then mean that the dog is going to be nervous during training sessions.
It's because of this that you need to make sure you are patient when training your dog.
You shouldn't shout at your dog whenever they do something wrong. Instead, you want to make sure you reward them whenever they do something right.
2. Is Your Dog Anxious?
As mentioned, some rescue dogs may have a certain level of underlying anxiety due to negative past experiences. This anxiety can make it difficult for you to train the dog, as they may always be on edge.
You might be able to deal with this nervous energy by walking the dog before a training session. Yet this approach isn't reliable, as the dog may become tired and, therefore, difficult to train.
Another approach you might want to consider is the use of CBD oil.
If you're going to buy CBD oil for your dog, make sure you buy from a company that sells CBD oil specifically for dogs.
Such companies will tend to have a greater understanding of how their product affects dogs. Following this, they'll be able to provide better recommendation's in terms of the appropriate CBD dosage for dogs.
3. Work With a Pro
If you're really struggling to train your dog, you might want to work with a professional dog trainer.
Now, you don't have to work with them for a long time, and you can just book two to three sessions.
During these sessions, the trainer will help you identify some of the mistakes you're making and what you need to do instead.
Once you've picked up on these issues, you can then work on training your dog, without having to use the services of a professional dog trainer.
Do You Understand the Basics of Training Adopted Dogs?
You should now understand what you need to focus on when training adopted dogs.
Training an adopted dog might take a bit more effort than training a 'regular' dog. You should anticipate this so that you don't grow frustrated during the training process.
In any case, each dog is different, and there isn't really a one size fits all approach that you can use when training a dog. That said, no matter what kind of dog you're trying to train, you should get results if you remain patient and consistent.
Would you like to read some more content like this? Please think about visiting our blog to see some of our latest posts.