3 Tips for Selecting the Best Dog Groomer for You and Your Dog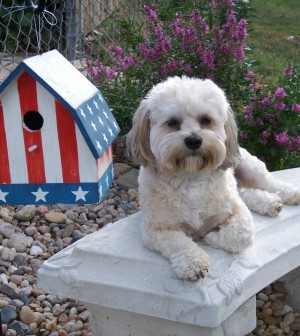 Having a reputable and trustworthy dog groomer on call is essential for any dog owner. Dog groomers do so much more than cut or trim your pup's fur. They also help trim your dog's nails and clean their ears as well.
If you want your dog to look their best for a photo shoot or a day out, then the groomers can even help style your dog's fur as well. The best dog groomer will also have a variety of shampoo and conditioner options to ensure even the most sensitive pups can enjoy a relaxing and refreshing groom.
Sending your dog to a groomer for the day can create anxiety for both you and your dog. To help reduce some of that anxiety on both ends, you should know what to look for in a dog groomer. The right dog groomer service will keep your dog safe, comfortable, and as relaxed as possible.
Continue reading below for several tips on finding the right professional dog grooming service for you and your pup.
1. Ask For Referrals
A great way to start your search is to ask for referrals. You can ask a variety of people you know to give you a referral or two. For example, start by asking friends, family members, and co-workers if they have a good groomer they bring their dog to. Then, you can even consider asking your dog's vet if they have a great groomer they'd recommend.
Once you find a groomer or two you're considering, you can contact the groomer and ask them to give you a couple of references.
2. Read Online Customer Reviews
Now you can visit each groomer's website and read the online customer reviews. If you can't find reviews on the websites, then conduct a general search for the groomer online to find reviews. Be sure to take the time to browse through their website as well.
Look at all the different dog grooming services they offer and determine if they're the right fit for your pup.
3. Prepare a List of Questions
There are a few questions you might want to ask a groomer before you bring your dog to them. Ask about what grooming services they offer. If your dog has sensitive skin, ask how they'll accommodate this.
If your dog suffers from anxiety, then you should ask how the groomer will ensure your pup feels comfortable and safe during their entire visit. Don't forget to ask about certifications, proof of license, and ask about any continuing education as well.
Then, schedule a tour of the facility and bring these questions with you. You can then ask the groomer these questions in person.
It's Time to Find the Best Dog Groomer For Your Pup
There's no better time than now to find the best dog groomer for your pup! Make sure to read through each tip listed above and check each one off as you make your way through the list. When you keep these tips in mind, you'll be sure to find the right groomer for you and your dog.
For more information and helpful tips on pet services and other topics as well, be sure to check back here on a daily basis. And if you're a groomer looking for a job, check out dog groomer vacancies on Jooble.