3 Tips to Prepare for a New Dog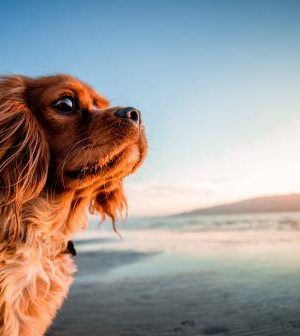 Being a pet parent is an extraordinary experience that allows you to care for an animal's well-being. A furry friend is a best friend, companion, and cuddle buddy all in one for their family. If this is your first time owning a pet, you may feel uneasy about what to do after bringing your four-legged companion into their new forever home. You will surely be intimidated about not knowing which necessities you should have for your pet and how to prepare your home for this new addition. Here are a few tips to help you feel confident and prepared while adjusting to a new dog in your life. 
Home Upgrades
Your home will now become your pet's permanent home as well. A great first step to prepare for your new dog is to prepare the environment they will be staying in. Creating a safe space for your furry friend is essential. Comforting your pet with this new transition is crucial and allows them to adjust to their new home. You should start with securing a space strictly for your dog. You will want to provide an area that allows your four-legged friend to revert back to if they start to feel overwhelmed with the transition.
After determining what space you will want to be solely for your furry friend you will want to start customizing it with personal belongings. There are some must-have pet products for dog owners that you will need to prepare yourself and your home with. It is important to acquire feeding essentials such as a food bowl, water bowl, and storage container for your pet's food. You will also want to have dog toys, as keeping your dog entertained and stimulated is important for their growth and, let's face it, the well-being of your furniture and shoes!
Other products you may want for your home will include a pet gate to close off certain parts of your house and a crate for your four-legged friend. Your pet's crate will function for mandatory nap times and can help with training as well. Of course, crate training is up to your discretion, but it can help with potty-training accidents and provide a safe space for your pet to resort to when they are feeling overstimulated. Getting all the essentials and preparing your home before your dog arrives will help you have peace of mind and allow you to enjoy the small moments with your new pet too.
Pet Care
While preparing for your dog's arrival you will want to do research on what kind of pet care you can provide! Research is important so you can know your options. If you are unsure about what diet you want to feed your dog, how you will manage their health, and how you will manage financially, research allows you to determine which option is best for your lifestyle.
Your dog's diet is vital to their health and there are quite a few choices you can make in reference to it. For example, you can choose a natural raw diet, wet food only, dry food, a mixture of wet and dry food, and many more. You should research which diet is best suited for your lifestyle and your dog's health. Before your dog arrives you will want to have consulted with a vet to see what food is best suited for your dog's breed and age. This very well can be a trial and error process, and it may take time to find what your four-legged friend will enjoy eating.
You will want to do your research on pet insurance as well. Pet insurance is a great way to get yourself ready for your new dog. It not only financially prepares you and allows you to care for your pet but it also provides a sense of ease to the stress that can arise in future unknown situations. You should learn how pet insurance works because a new dog means frequent visits to the vet, which can add up. You already have so much to worry about when getting a new furry friend, so making sure they are protected is a great way to eliminate some worry.
Prepare Financially
Your new dog will become a part of your family and you will soon realize the financial responsibility you have taken once they arrive. You should know how to financially prepare for your newest addition and how much you can spend monthly on your dog. Expenses can pile up if you don't have an expectancy. You should have a rough estimate of how much you will be spending monthly so you aren't blindsided by the expenses.
Common expenses you can acquire while bringing your new furry friend home can include the costs of food, grooming, training, toys, vet trips, and medications. These are all expenses you should account for in your monthly budget. A dog is a financial commitment and knowing how you will financially plan will allow you to prepare a bit better for your new dog. With a budget, you know how much you should be spending on your newest addition.
Bringing a new dog into your family is a wonderful journey that can bring loved ones closer together. Once you upgrade your home by pet-proofing and getting your pet's space organized, evaluate the lifestyle you plan to have with your newest addition, and financially prepare for when your dog goes home, you will be prepared for this new adventure. These tips will surely have you feeling more prepared to introduce your new four-legged friend into your family.