5 Golden Tips To Keep Your Furry Friends Healthy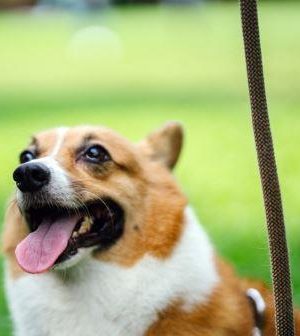 Having a dog or a cat with you isn't just a companion you can bring any time you want, but they're also your friend that can help to cheer you up during your darkest days. With their company, you can play with them or just enjoy cuddling with them on the sofa. With the happiness they bring to the table, it's only necessary that you keep them happy and healthy all the time.
Your pet's health is as important as yours. Even with their shorter lifespan, you should attend to their needs all the time. To ensure that you keep your furry friends healthy, listed below are some golden tips you should do:
1. Bring Them Regularly To The Vet
One of the best ways you can ensure that you keep your dog healthy is by taking them to the vet regularly. During the vaccination schedule, you can have them in for a quick health checkup. This will help you identify an illness that your dog might be experiencing, along with raising concerns about any sudden changes in your dog's behavior.
Ideally, you should look for a vet near your area like Bond Vet's Upper East Side clinic and others so you can quickly bring them in case of emergencies. Moreover, it'd be smart to create a list of the quickest route, in case your usual way is jammed with traffic. Apart from finding the nearest vet clinic, finding the perfect vet is necessary. It's essential that you go with a vet that you're completely comfortable with, so you can feel at ease about any issues present.
2. Practice Regular Exercise
Your dog needs to be active as their bodies are supposed to move. When you choose to let them sit all day, they might not be able to move their bodies, allowing them to develop joint pains at an early age. To help keep your dog moving, you should encourage and join them in doing healthy exercises every morning or whenever you're free.
There are plenty of exercises you can do with your dog. You can begin by taking them out for a walk at least 20 minutes a day. If you'd like to do more action, you can tag them along when you go for a run. Just ensure you bring enough water if they get thirsty during the exercise. Alternatively, you can always play catch with your dog, so you can encourage them to get moving. Not only would they have a quick exercise, but you can also strengthen your bond with your pet.
3. Use The Right Food
Finding the right dog food is necessary for your dog to ensure that you keep them healthy all the time. With the right dog food, you can provide them with the right nutrients that their body needs to live healthy lives. You can begin by asking your vet about their preferred dog foods, or you can do a quick research and check for the labels. Moreover, ensure that you avoid any ingredients your dog might be allergic to.
Looking for the right dog food might be challenging, but if you provide them with what's best, you can ensure that you'll avoid any possible illnesses. While they can be quite expensive, the benefits they'll bring your dog would be worth it. Additionally, you shouldn't forget to give your dog enough water for the whole day. Ideally, a bowl full of water should be refilled whenever empty. This will help keep them hydrated, especially during summer.
4. Improve Their Hygiene
Proper grooming for your dog is necessary to live a healthy life. If you choose to ignore their good grooming habits, they might catch fleas, which could harm their skin, causing rashes and possible infection. To keep their coat and skin healthy, you should groom them regularly.
You can begin by giving your dog their regular bath at least once a month. If you notice that their skin gets dirty quickly, you can provide them with a bath once every two weeks. Along with this, you should also cut their hair into appropriate and comfortable length along with trimming their nails. This way, they can be comfortable and avoid any possible infection to their skin.
5. Limit Harsh Exposure
As you take care of your dog, you need to ensure that they live in a healthy environment. This includes removing any indoor plants that may be poisonous to them such as aloe vera, lily, ivy, and ZZ plant. However, if you must have them inside your home, ensure that you place them in places your dog would find impossible to reach.
Apart from plants, you should also restrict your dog from playing on some waters found in nature such as lakes and ponds. While they might look clean, they might carry harmful bacteria that can be dangerous to your dog. If your dog is fond of water, you might want to consider giving them a pool or bringing them to your local beach.
The Verdict
Taking care of your dog is necessary and should be your number one priority as a responsible dog owner. While there might be plenty of things you need to do, it'll all be worth it once you see your dog happy and healthy. This will help you enjoy your days of playing and cuddling with them.