5 Ways to Choose the Best No-Rx Cat Supplies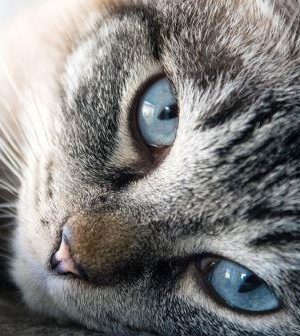 In general, healthcare costs are on the surge these days, and this includes your pet's veterinarian costs. You can easily buy certain medications online without any added cost for your feline companions that you would normally buy through your veterinarian's office.
No-prescription supplies are often available at online pet medication stores, offering great convenience and affordability for pet owners. Although such medications are easily available without a prescription, it's essential to follow certain precautions when purchasing no Rx cat supplies online.
Before you embark on your purchase of no-prescription medications for flea treatments or allergy for your cats, consider the following factors to help you choose the best ones:
1. Authorised Vendors
There is no shortage of online cat supplies stores that offer the top brands online. But not all are the same, and there is an element of risk to buy medications online at your will.
Hence, check the legitimacy of the online shop before you buy pet supplies. You have to always ensure that the vendor is a registered pet store with extensive industry experience and is authorised by a renowned veterinarian.
Unauthorised retailers cannot obtain their products from the pet supplies manufacturers directly, as they maintain a strict policy of selling products exclusively through practising licensed veterinarians. So, find a reliable place where you can shop with confidence and assurance.
2. Watch out for Red Flags
Make sure that you buy no Rx cat supplies that are FDA-approved and don't get lured into buying unsafe products that may be counterfeit. Some online pet stores tend to sell unapproved drugs that claim to be 'close enough' to their branded counterparts. Watch out for dubious claims and verify the authenticity before you make a decision.
3. Consider the Medical History of your Cats to Make a Safe Purchase
Just because you are buying familiar or well-known cat supplies online, it doesn't guarantee that it's safe. Know the entire medical history of your cats before choosing the right medication, especially without a veterinarian's formal guidance.
There's the problem of drug interactions, any known allergies your cat might have, and others you need to consider before making an informed decision.
4. Ensure the Online Store Adheres to Safety & Quality Standards
At times, some marketing gimmicks can be too good to be true. Before making a purchase, always check that the store is licensed, has prompt customer service available to answer your questions, and has a valid street address. These are all strong signs to keep in mind to ensure that the shop is reputable and abides by the laws and safety standards.
5. Order Online Safely
You can make the following routine purchases of cat supplies with doorstep delivery options without a prescription. So, there's no need for extra visits to the vet for these frequent cat medications:• Tick, flea, and heartworm preventatives• Leading nutrition products• Dietary Supplements• Allergy Medications
Your cat's health is of the utmost importance. Therefore, it's recommended that you always follow the precautions mentioned above before you buy no Rx cat supplies online.