5-year-old finds five "dumpster kitties" – cats now await forever homes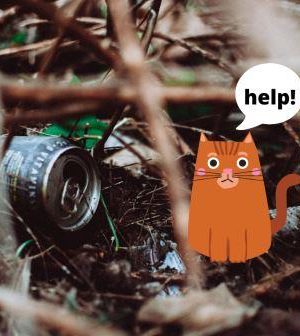 The dumpster fire that is 2020 has provided us much to curse about. One area five-year-old, however, has given us a smile after his find in, ironically, a dumpster.
A recent Omaha-World-Herald article details Kysen Morgan's discovery of a cat under a car. And when his mom came to entertain the unbelievable find, four more kittens were uncovered. The muddy, matted meowers seemed to be hanging in a neighboring home's dumpster. Whether from a feral mom or being abandoned by a human, the kittens are now on a cleaner and hopeful trajectory.
A call to a friend lead to the kitties being cleaned up, vet checked, and fostered. Read more about the start of the cats' journey to their forever homes here.