500 animals seized from Papillion home, help needed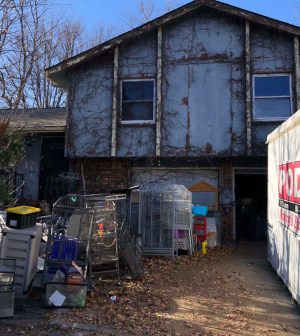 The Nebraska Humane Society (NHS) has thousands of animals enter its care every year. Even with the pandemic, more than 8,000 animals have been adopted in 2021. The shelter is also charged with animal control in Omaha and many surrounding areas. All that said, NHS always needs the public's support. But when the shelter is called upon to rescue, and maybe house, 500 animals from one home… it goes without saying that the place will need a little extra help to handle the coming days.
According to reporting from the Omaha-World-Herald's Kevin Cole, "Officers served a search warrant at the home southeast of Papillion-La Vista High School on Monday after receiving an anonymous tip… and Officers removed about 250 exotic birds, rabbits, ferrets, chinchillas, guinea pigs, snakes and lizards. Another nearly 250 were removed Tuesday."
The home had animal remains, the 500 living animals, plus a man living in it. The shelter will take the living animals in for evaluation, then housed either at the shelter or elsewhere. Area rescues and shelters with exotic animal experience will surely be able to help, but nothing's determined yet.
The case will be referred to the county attorney and city prosecutor.
Our fingers are crossed that the animals can be rehabilitated, and the man who kept them all gets the help he needs. Stay tuned for more on this case. We hope to be able to report some success stories in addition to general news.
Image: Nebraska Humane Society