6 Travel Dog Products You Should Definitely Have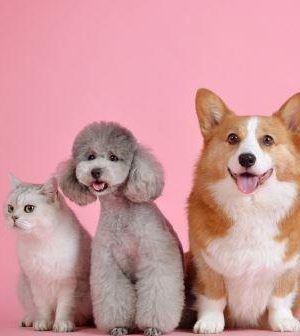 If you travel rather often, either due to work or due to your own pleasure, then you have most likely had some great experiences during some of those trips. This is definitely an activity that every single human being should join in because it can be quite liberating.
Plus, checking out different cultures and learning more about how other people live will undeniably change some of your perspectives and help you generally understand people better.

I suppose you know all of that already, but here is a question for you. How would you like to share those traveling experiences with your dog? This has probably crossed your mind at least a few times, but there is a chance that you have given up on the idea, thinking that this would be too complicated. Still, the fact that you are here tells me that you are now considering this option more seriously and that you would like to get more info on how to keep your pet safe during the travels, and how to generally make things comfortable for the animal you are bringing with you.

Fortunately, you are not the first person ever to begin thinking of taking their pets on trips. In different words, people have been doing this for quite a while now, which has led to the emergence of certain products that can make such experiences better and much less complicated. In fact, when you gear up properly, this certainly won't be complicated at all, and you will definitely enjoy your trips with your canine.

So, what you have to do right now is learn how to properly gear up. The good news is that I will help you out with that right away, by getting you familiar with some of those travel dog products that you should definitely get. You will find a list of those goods that you should buy below, and I am certain that you will get a much better idea of how to properly prepare for taking your pet on a trip. Without any more ado, let us have a look at those products.
Pet Carrier For Plane Cabins
In case your pet is approved for traveling in the cabin of a plane, there is no doubt that you will need to get a great carrier. You will want the carrier to be compact, safe, and comfortable. After all, you don't want to stress out your pet, but you also don't want to give other passengers, or the staff, a difficult time while your dog is on the plane. So, find a carrier that is designed perfectly for these specific purposes, and remember to get one that has pockets for treats or for any other accessories that could make this experience more enjoyable for your doggo.
Leash Harness
When looking for something that can make your air travel even easier, then you need to invest in a leash harness. This will make the security check process much easier, and it will also allow you to easily walk around the airport with your pet, as well as get seated on the plane. As you can see at https://traveldogproducts.com/, there are a lot more goods that can make these experiences enjoyable, but you should certainly not forget to get a leash harness. Of course, while shopping for it, you'll need to do your best to get the right size.
Car Seat Protector Cover
If you are traveling with your canine by car, and if you are planning on spending some time outdoors then you will absolutely have to think about the cleanliness of your vehicle. When you spend some time outside, your pet is highly likely to get a bit dirty or wet, and you probably don't like the idea of letting the dirt spread all over your car seats. Well, there is an easy solution for that.
All you have to do is get a car seat protection cover, and you will be able to stop worrying about the dirt altogether. With these products, your car seats will remain clean and dry, and your dog will also be quite comfortable. So, this is definitely something you should invest in if you're planning on taking your doggo on a road trip.
Non-Spill Travel Bowl
After you spend a long day outside with your dog, either sightseeing or engaging in certain interesting activities during your trip, there is absolutely no doubt that the animal will be thirsty. You probably don't want it to spill water all over the place while drinking so eagerly. This is why you should invest in a non-spill travel bowl. This product is quite practical and easy to carry around, and it is also extremely effective and serves its purpose perfectly.
Anxiety Jacket
The anxiety jacket could very well find itself on the list of essential dog travel products you should get. Even if your doggo has never expressed any signs of anxiety, there is a great chance that they could start while traveling. This jacket is designed so as to calm your pet down and put them at ease in stressful situations.
Dog Life Jacket
If planning to spend some time in the water while traveling, you will have to keep your dog safe. You can do that easily with a canine life jacket, designed that you can strap your pet into. These come in various sizes, meaning that you'll be able to find them for smaller and for larger canines as well.