7 Reasons Why You Should Have Pet Portraits of Your Dogs and Cats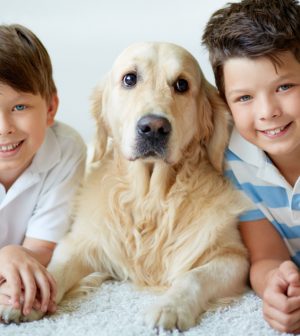 People always want a good place to belong, and every house has a special touch that makes it a home. Most people decorate and bring unique elements to create a homey feel in their residence. Some of these home decorations include family portraits, academic memorabilia, and even pet portraits of cats and dogs for pet lovers.
You may be wondering if it's a good idea to spend money on pet portraits as pets aren't able to appreciate the gesture anyway. However, here are some reasons why you should consider having portraits of your dogs and cats:
Pet portraits that are done by professionals can last a long time
Photographs or portraits could serve as good memorabilia even after your dogs and cats have already left your household. However, badly done portraits could make you feel bad instead of reminiscent, so it's always recommended to have them done by experts in the field. Pet portraits that are created by professionals like Colour Pet Studio can last for years, maybe even after your pets have passed away.
The more professional the service, the better the outcome and the longer the material will last. Here are some other benefits that expert services can offer you:
They can make your pets look good in the photograph.
They can take care of the printing and editing for you.
They can customize the sizes of your photos according to your use, such as if you want a phone wallpaper or a photo for a Christmas card.
Pets are part of your family
The animals you have inside your house are considered part of your household, and as part of the family, you would want to have pictures of them around the house as well. If you love your pets, then you shouldn't exclude them from having their own photo sessions and special photographs displayed in the house.
Pet portraits allow you to look at generations of pets
Most families have family portraits taken every generation or every time a new member is added unto the family. These family portraits serve as updates to the visitors of the many generations that have lived in the household. This kind of concept can also apply to pets, especially if your cats and dogs give birth. You can place the picture of the pet parents beside that of their offspring in a few years.
Pet portraits can serve as conversation starters
People often display photos around the house to represent stories or milestones that they want to share with their guests and visitors. Pet portraits are no different from these. You can use your pets' portraits as conversation starters whenever you have visitors. It would be a good way for your friends to know a bit more about your furry friends.
Pet portraits add a personalized touch to pets' areas
Pet owners have animal companions at home for a number of reasons, and they are often affectionate towards their pets. Some pet owners give special blankets, clothes, beds, and even special rooms for their pets. A pet portrait is a good personalized touch to your pets' bedroom or living space. Here are some ideas:
Pet portraits printed on a shirt
Images printed on a blanket or bed sheet
Portraits printed on canvas and hung like a painting
Images that are framed and displayed in a bookshelf
Photographs printed on edible ink and featured on cakes during your pets' birthdays
You'll always remember your precious pets
You would have a pet portrait for the same reason you would want your own photograph taken. The picture will always serve as a memory for anyone who sees it. If your pet has already passed away, seeing a photo of them in their vibrant and happy youthful days will help you remember the good times you had with your pet.
Pets have feelings, too
You may have noticed that your pet responds to a lot of the things you do, and this is largely due to the fact that animals have feelings. In fact, animals are more sensitive than humans in some aspects, such as the sense of taste and sense of hearing. There have been cases wherein pets are seen responding to images of themselves, and having a pet portrait will make them feel like they're an important part of the family.
Final Thoughts
If you're very fond of your pet, then consider doing a yearly portrait especially on occasions like Christmas or their birthdays. It's important that you cherish your pets while they're still with you. Fortunately, pet portraits of your dogs and cats will last longer than their actual lives, so you'll always have something as a keepsake of your adorable pet.