A better dog age calculator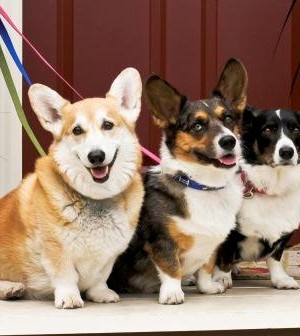 Veterinarian Leslie Brooks is an advisor at Betterpet, an online resource promoting responsible pet ownership.
She's recently shared a free online tool with us that her team built, and we'd like to share it with you!
"It's a dog age calculator that allows users to enter a dog's age and see it converted to human years," Brooks told us. "Even more, the tool provides insights like average life expectancy, weight, and height for over 100 dog breeds."
Unfortunately, many pet owners don't always know how old their dog actually is and how they should be caring for their furry friend. If pet parents know their dog's exact stage of life, they can make better decisions about their diet, nutrition, exercise, and health. That's why Brooks' team decided to make a resource like this free and accessible to the public.
If you're interested in checking out the new, free tool so you can understand your dog's true age and unique care needs, check out https://betterpet.com/dog-age-calculator/.