A Big Takeaway from Day One of Pets in Omaha's Pick a Pooch Adoption Days and Pet Expo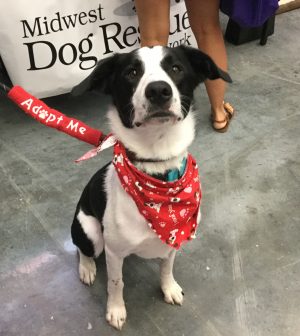 After thousands gathered at Ralston Arena for our fifth annual Pets in Omaha Pick a Pooch Adoption Days, we learned a couple of things.
First, we learned (again!) that our pet community is great. The attendees, vendors, shelters, and rescues in attendance verified how wonderful our shared love for companion animals is! A big thanks is due to our sponsors for helping us make this event free, once again.
Second, we saw dozens of adoptable dogs and cats and learned about hundreds of others back in shelters or foster homes. For every dog or cat that comes into rescue, a foster home is needed and they are currently needed badly.
Taysia Blue Siberian Husky and Alaskan Malamute Rescue told us there are 20 dogs waiting to come into its rescue, but the number of foster homes doesn't match that. Nancy, a volunteer from the Foster Kitten Project, told us about her home which includes 14 foster kitties. Another volunteer from S.O.L.A.S. says she packs foster homes as full as she can without overloading people.
If you can volunteer your home to be a foster home for displaced animals, please stand up! Reach out to your favorite shelter or rescue group, let them know you're interested, and get the process started!
Below, there's a sheet with recommendations and practices from S.O.L.A.S. concerning potential foster homes. These aren't universal, but guidelines at other rescues and shelters are probably pretty similar.
If you can help, please do!