A New Way to Adopt at Nebraska Humane Society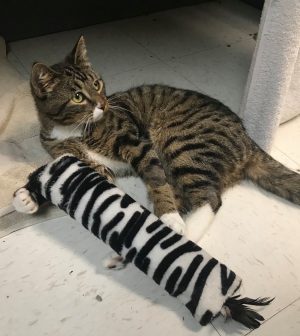 Like everything else, adoptions at the Nebraska Humane Society have changed as adjustments are made during the COVID-19 pandemic. Folks can't come to shelter with the crowds like usual, so adoptions are mostly happening online.
Here's a rundown of the current adoption process.
People looking to adopt will go to the shelter's website and look at animals via the ADOPT button atop the homepage. Hover on the ADOPT button and you'll get drop down menus for dogs, cats, critters, animals at area PetCos, etc.
Each animal has a photo and profile with basic information. Click the photo of the animal you're interested in; embedded is an application to fill out. every adoption starts with an application, and it's useful to fill one out to get your wishes and information on file with the shelter.
After filling out application, the shelter will call you if there's a match! Potential adopters should indicate specific animals they're interested in on the app if there's more than one they're applying for.
Interested in getting started? Click here!
For more information and news from the Nebraska Humane Society, check out our Virtual Pick a Pooch event and a video Pam Wiese completed for us. You'll also find video from our founder, Lee Legenhausen, animal communicator Cindy Downing, and a public service announcement from Bailing Out Benji in the SPEAKERS area of the site.