Adopt these free, Senior Cats from NHS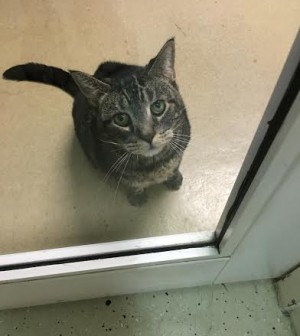 As November is Adopt a Senior Pet Month, we'll be bringing you features on special animals, reasons you should adopt a senior animal and more.
To start, take a look at Lilly and Jeffery George, two senior cats available at the Nebraska Humane Society right now.
Lilly is a domestic shorthair mix with Tortie colors. She's very pretty. At 9 years old, Lilly's still got plenty in her and she's available to adopt FOR FREE! Lilly is front declawed and has lived with dogs, cats and kids. Take a look at Lilly in the gallery below.
Jeffery George is a domestic shorthair mix with grey tabby colors. He's a handsome dude and is super friendly. He's 11 years young. He's been at the shelter, like Lilly, for over a week and his adoption fee is ZERO. What a great little guy to love.