Why adopt an older pet?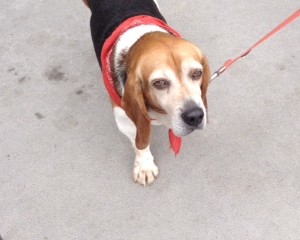 We recently profiled a nationally-known organization in Tennessee called "Old Friends" and received some great feedback (read that story here). The Nebraska Humane Society is offering senior cats for a $10 adoption fee this week. We've also covered end-of-life care through one of our Pet Partners, Paws to Angels, recently.
Why all this commotion over senior pets and caring for pets as they age? The answer is simple- we often adopt dogs as puppies or cats when they are kittens and we are making a long commitment to them when we do so. Raising the pets, training them, spoiling them and more is all part of the process, but so is care for aging animals.
Knowing that, we've recently found a great OP-ED article highlighting the benefits of adopting an older pet. Click here to read about the author's argument.
Do you always adopt a pet when it is a pup or kitten? Have you adopted an older pet? Why do you agree or disagree with the idea of adopting an experienced pet? We'd love to hear you reasons on Facebook or Twitter @PetsinOmaha!