Adoptions during pandemic are way up. Will animals be returned to shelters at the same rate?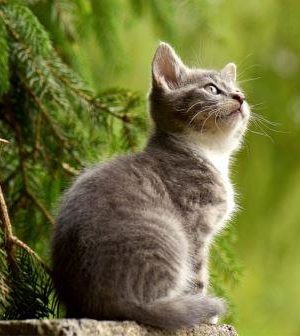 There's an adoption process for a reason. Shelters want animals to go to homes they're confident new companions will be cared for the duration of their lives. When an animal is returned to the shelter, that can be traumatic for the pet, and it also taxes shelters. No one wants returns to occur.
During the 2020 COVID-19 pandemic, we've reported on the uptick in animal adoptions. Some national news outlets even reported a shortage at shelters across the country. And with the larger numbers of animals going out of shelters, one can assume a larger-than-normal number of animals will be returned to shelters. It's logical (and maybe a bit cynical), but let's hope it doesn't pan out.
In the UK, the BBC recently followed up with a branch of its RSPCA about the issue.
One official cited in the article states that "We haven't got a list of animals waiting to come in, though I expect that will change when everybody is back at work and back to normal…I hope we don't, that is not what we want, but that is what usually happens."
In the first three months of 2020, the RSPCA office in the report said it saw 30% of its usual annual total for abandoned animals, and that's not a good sign considering the unusual circumstances we've experienced in 2020.
Let's hope folks near and far all do their best to keep animals in their homes for the short and long term. How do you make sure your animal will be safe and secure in your home?
Make absolutely sure you're ready for a pet before making the leap. Research on breeds and types of pets will be helpful as different animals have different needs.
Once in your home, consider a training regimen for your new pet. Behavior is the number one problem in shelter returns, so mastering some basic commands and setting a routine will go a long way towards a happy animal and owner.
Make a plan. Should things go sideways, have a list of actionable steps to take to have your pet stay in its home. Are there assistance programs available for pet owners who are in a tight spot? Is there a family member who can help in tough times? If there's any way to fight through and keep your animal, that's the best thing for everyone.