Are people who specialize in pet care "essential"?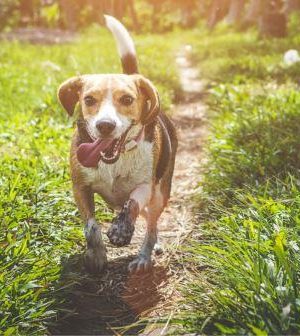 There are countries in the world that have gone dark. Portions of our country have recommended or mandated that people stay home but for the essential things. That is, medicine, emergency food, or other functions deemed "essential" to communities and their survival.
We don't often deal in the semantic here, but will in this case. To most, the essential people include (likely) those who work in hospitals, pharmacies, or in the field of first response. We can probably all agree those are the "most" essential. There are others, however, that we might and/or should include: grocery store workers, truck drivers, railroad workers, etc. These are folks who simply can't work from home or are "non-essential" as it were.
What about pet-related services and products? Are the people who work in that industry "essential"? Most, we would venture to say, would not be classified as people absolutely needed during a period meant for social distancing and pandemic control.
Before agreeing or not as to whether pet care workers are essential, hear this:
An open letter from leaders in the industry makes the claim these workers are essential. The letter, from representatives of organizations like the Pet Industry Joint Advisory Council (PIJAC), the Pet Food Institute, and the American Pet Products Association (APPA), asks governing bodies to consider pets during this time of scaling down and closing up.
The essence of the letter (read much of it here) says that "It is vital that businesses that provide products or services for the care of pets, and those that house animals, are included among the critical infrastructure that is allowed to remain open throughout the crisis…Just as grocery stores and hospitals provide necessary sustenance and medical care to humans, pet businesses must remain operational to ensure the continued humane care of animals."
The letter's other points include that grocery stores often have pet food, but it's generic. In addition, there are many special needs pets and animals that need specific medication that's not readily available. Also, pet service providers should be open to, for example, allow those who must leave home to work a place where pets can be cared for, like a doggie day care.
We at Pets in Omaha have many partners who have been wounded by the economic effects this pandemic has provided and urge readers to patronize those places as long as they are able. It is interesting to think about them as essential, too. Are they needed to keep roads open, write prescriptions for elderly humans, or put out a house fire? No. They are, however, important to the community's commercial and social fabric. They're also a lifeline for animals who will suffer without them.
It's not up to us to answer the question of "essential," but it is an interesting word and question for this interesting time in our history.
What say you? Would your pets be worse off without your local pet store or service provider today? What would they lose? Let us know by clicking our Contact page or commenting on this post on Facebook.