Bailing Out Benji featured on Animal Planet's Amanda to the Rescue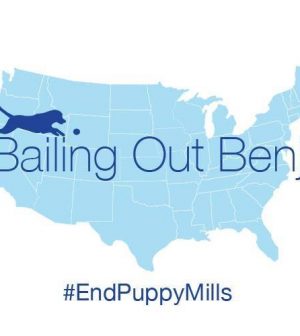 Our friend Mindi Callison of Bailing Out Benji is advocating for animals and the people who help them all the time. On Sunday, Dec. 16, 2018, though, her efforts were seen on a bigger-than-usual stage, which is very cool.
Marshmallow and Joy are two pups rescued from a Nebraska mill. After spending time with rescue, Marshmallow was sent to work with Amanda from Animal Planet's "Amanda to the Rescue" and her humane organization, Panda Paws Rescue.  Trust is often an issue with dogs that are saved from puppy mills, and Marshmallow needed a big dose of care and kindness to gain some human trust. That's the goal of Amanda in her popular television show.
Here's a video featuring Mindi, Marshmallow, and a part of their journey together.
Also, here'a cool video that Amanda shot before Episode 8 of this season's show that explained a bit about her experience with the puppy mill industry and dog auctions.
Check your local listings to check out the episode featuring Mindi and Nebraska mill dogs. While you're at it, check out Mindi's group, Bailing Out Benji, on Facebook and on the web.