BIG NEWS and Events from Long Dog Fat Cat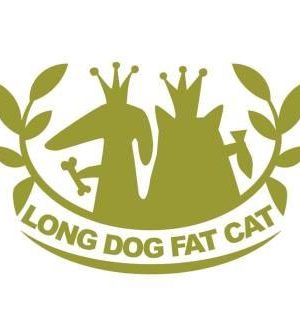 If you can believe it, it's been 10 years since Long Dog Fat Cat opened its doors back in 2009. In a gesture of thanks, the Village Pointe location will be hosting an anniversary party this Saturday, Sept. 1, 2019. Included in the festivities are:
An adoption event with Hands, Hearts, and Paws from 11 am to 2 pm
$5.00 off on OC Raw sliders, Buy One Get One on OC Raw Treats
$4.00 off on 16oz Ziwi Peak Air Dried formulas (dog and cat)
$2.00 off Zignature small bags, $3.00 off medium bags, $5.00 off large bags, Buy Two Get One on Zignature and Fussie Cat Cans
$4.00 off 14oz Primal Raw and Freeze Dried recipes (dog and cat), $3.00 off Primal Add Ins (bone broth, goat milk, raw bones, elixirs)
Buy any 12lb or larger bag of Fromm, get a free 4lb-5lb of either Gold or 4-Star, Buy One Get One Fromm cans.
Raffle swag bag of over $275 retail value.
The sales will run from 10-noon. The raffle contest will run all day (10 am -8pm) with the winner announced the next morning.
The Village Pointe location opened in 2009. The second LDFC location opened in Loveland in 2015, followed by the Midtown Crossing location. And as the company grows with the city, Long Dog Fat Cat is pleased to announce its fourth store, opening soon in Gretna!
Details on the new store will be available soon with opening coming this fall. Follow Long Dog Fat Cat on Facebook for updates!