Big News from Omaha Dog Bar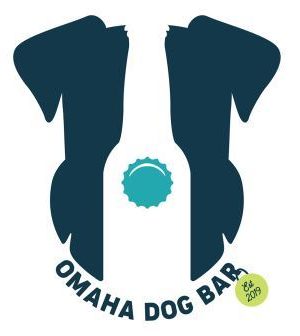 If you've been wondering about the progress of the forthcoming Omaha Dog Bar, look no further! Here's an announcement we received in our email from Leah Thrasher, founder of the bar.
We shih tzu not, we found a permanent home!
I'm sure most have you have seen the news, but if you haven't drum roll, please….. WE ANNOUNCED OUR LOCATION! For the past year and a half we received the following questions pretty much every day – which were: do you have a location and where and when will you be opening!? Now, we have answers to those questions, which I gotta tell you feels so dang good!!
It's been a long and challenging road to finding the perfect home for our quirky and amazing concept. We had a hefty wish list and were not willing to sacrifice anything for our future members. We had a vision and just knew if we were patient and stuck it out, we would find it! Well, this space has it all folks! A wide-open indoor space, a HUGE green space connected, close to all the happening things in a historic up-and-coming neighborhood (but 1 block away so we are away from the noise), close to your homes downtown and south downtown and very close to the interstate.
We had to spend the past few months with our architect, city planners and health department behind the scenes, but we have received the official go-ahead and now the real fun begins! We have a lot of work to do in order to bring you Nebraska's first indoor/outdoor dog park bar and eatery! So stay tuned for many updates, more events, the launch of memberships and hiring of course! We are shooting for Spring 2020 and will be working our little tails off to make sure we deliver!
Presale Memberships
DON'T forget. We will be sending an email to those and only those on the presale email list VERY SOON with a private link to sign up for presale annual memberships. Not only will these memberships be deeply discounted, but members who purchase will have exclusive access to pup-ups and merch. We will only be launching a limited amount this first round, so sign up if you haven't already and keep a look out for that exclusive email!
On Sunday, October 27th dress your furry friends up in their Halloween costumes and head down to the Old Market for their Fall Festival! We will be hosting a costume contest with super great prizes as well as some good ol' Trick-or-Treating at Old Market businesses.
Check out the Facebook Page for more details!

Like we said above, we will be launching our CAREERS PAGE very soon with a variety of positions. If you want to shoot over your resume with reasons why you want to work for us, please email:
Omahadogbar@gmail.com
As always, thank you so much for your support and patience as we have worked tirelessly for all of you! We are dedicated to creating a safe and fun community for you and your pups to be social together year-round. We will continue to keep you all in the loop as things are quickly moving!
Leah Thrasher, Dog Mom & Owner