Black Friday Protest Aim to Educate and #EndPuppyMills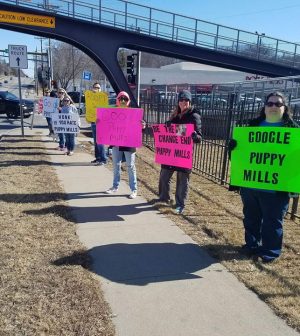 The Pet Doctor is a well-known area pet store that sells puppies that come directly out of puppy mills to unsuspecting consumers. "This is an incredibly important time of year to educate holiday shoppers that pet store puppies ARE from puppy mills and the romance of a Christmas puppy is a fairy tale," said Dana Thelander of Nebraska's Bailing Out Benji team.
Not only is it important to recommend adopting over purchasing a puppy, it's especially important this time of year when animals are often given as gifts.
For more on the event, be sure to check out the event's Facebook page here.