Press Release – 2014 Puppy Up! Canine Cancer Event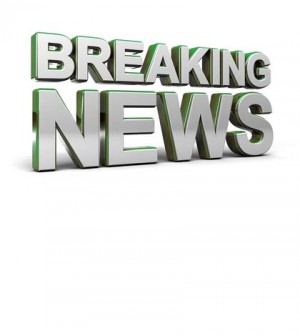 The following is a press release including information about the 2014 Puppy Up! Walk to benefit cancer research and prevention for dogs.
Puppy Up! Walk comes to Chalco Hills Recreation Area to combat cancer, raise funds for 2 Million Dogs
Omaha, NE – Coordinated by Paws and Whiskers Photography and Paws to Angels Pet Loss Center. Local dog lovers, in partnership with 2 Million Dogs, a national nonprofit organization that funds comparative oncology research benefiting both pets and people, will be holding the Puppy Up! Omaha Walk to raise funds and awareness of the common links between canine and human cancers.
October 5, 2014
Chalco Hills Recreation Area
Registration begins at 10:00am
Walk begins at 11:00am
Through Puppy Up! Walks and other educational campaigns, 2 Million Dogs is building the largest pet and people cancer community in the world. Like people, companion animals develop cancer: brain, breast, bone and lung cancer; lymphoma and melanoma are all common in pets, who are exposed to the same environmental factors as humans. Veterinary oncologists believe there are between four and eight million new cases of cancer in companion animals every year.
"The people of Omaha and 2 Million Dogs are committed to eradicating cancer in pets and people, and we ask everyone and their dog to Puppy Up! against this deadly disease," said Ginger Morgan, Executive Director of 2 Million Dogs. "This community supports those with cancer, honors the friends we have lost, and walks for those we can help." According to the local coordinators Karen Clemente (Paws and Whiskers Photography) and Cherie Fry (Paws to Angels Pet Loss Center), the event will include animal rescues and vendors. Looking for walk sponsorship opportunities as well.
"Comparative oncology has tremendous potential to give us key insights to what's causing cancer across species," said Ginger Morgan, Comparative oncology is important and necessary if we want a world in which cancer is no longer one of the top killers of our children, our parents, and our pets."
The organization has donated over $80,000 for a comparative oncology study of mammary tumors at Princeton University in collaboration with the University of Pennsylvania. The project treats shelter dogs with mammary tumors and then studies tissues to understand how breast cancer metastasizes in women. More recently, 2 Million Dogs contributed $20,000 to fund a study on Osteosarcoma (bone cancer) at MIT and Harvard's Broad Institute. 2 Million Dogs is also providing $80,000 to Animal Medical Center of New York and Sloan Kettering to study transitional cell carcinoma (TCC). This is the most common type of bladder cancer diagnosed by veterinarians, and a difficult one to treat.
Preregistration by October 2 is $20 per person; free for kids 14 and under; kids must be accompanied by an adult. Registration the day of the walk is $30 per person. Participants may bring up to two dogs each. All dogs must be 4 months or older, up to date on vaccinations and must be on a 6-foot or shorter leash at all times (no retractable leashes). Water for dogs and waste bags will be provided.
For more on the Puppy Up! Walk or to register, please visit www.2Milliondogs.org and search for the local Omaha walk. You may also contact Paws and Whiskers Photography (402-909-1382)
About 2 Million Dogs
2 Million Dogs, the largest pet and people cancer community in the world, was established to support comparative oncology and educate the public about common links between cancer in humans and companion animals. 2 Million Dogs mobilizes support and raises funds for translational cancer studies that benefit both pets and people.
The organization was born in June 2010 when Luke Robinson concluded a 2000-mile walk with his dogs Murphy and Hudson to honor the loss of his dog Malcolm to cancer. They walked from town to town, sharing Malcolm's story and educating people about cancer in dogs, and a nationwide grassroots movement emerged. Believing that that if two dogs could walk 2000 miles, he could inspire two million to walk two miles. Today, 2 Million Dogs includes annual events such as the nationwide Puppy Up! walks in which dogs and their human parents walk in their communities nationwide to raise awareness and funds for comparative oncology and to educate pet parents about the early warning signs of canine cancer. For more information please see http://www.2milliondogs.org.
Contact:
Karen Clemente, Paws and Whiskers Photography
pawsandwhiskersphotography@gmail.com
402-909-1382
Cherie Fry, Paws to Angels Pet Loss Center
pawstoangelsinfo@cox.net
402-507-0585
Follow 2 Million Dogs:
http://www.facebook.com/2MillionDogs
http://www.twitter.com/2MillionDogs
http://www.youtube.com/2MillionDogs