Catch a football game, help get animals adopted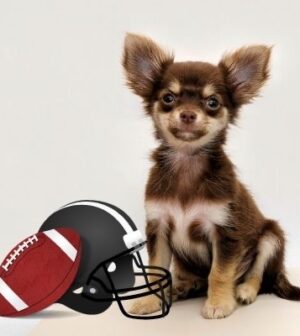 On May 15, 2021, the Omaha Beef will be playing at Ralston Arena, and every individual ticket purchased will result in $5 for us, Pets in Omaha!
We publish pet-related news and information all year, plus put on the annual Pick a Pooch Adoption Days and Pet Expo. Between the hundreds of thousands of pageviews on our site and the thousands of people who attend our event, we help shine a light on area shelters and rescues who help displaced animals find homes. Your ticket purchase will allow us to keep producing content and events, and we can help even more animals!
At the May 15 game, you'll hear from our founder, Lee Legenhausen, during halftime AND there will be a special bunch of dogs from Domesti-PUPS putting on an amazing show. Click here to buy tickets to the game. Lee will also be flipping the coin to start the game.
And if you can't attend the game, please consider scooping up a couple of tickets for friends, family, or employees of yours. Every ticket sale will help us help the animals.
Interested in attending the 2021 Pick a Pooch Adoption Days event? This year, we're in a new home -Baxter Arena- and will have more than a dozen rescues/shelters in attendance. Also, shop from over 100 pet-loving businesses between pets of adoptable animals. Click here for more information on the Pick a Pooch event.
Thanks for supporting Pets in Omaha and our local shelters/rescues! Please take a moment to share this story and promotion with social media friends, if you are willing.
.