CBD for Dogs: 5 Things You Need to Know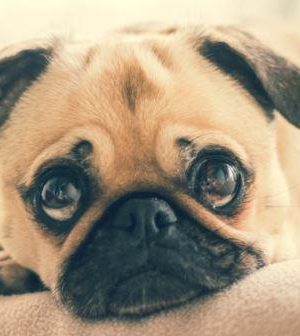 The CBD (cannabidiol) pet industry in the U.S. is worth over $27 million.
That's right, this plant-based supplement isn't just popular among humans. Lots of people are giving CBD to dogs, too!
Are you curious about the benefits of CBD for dogs? Read on to learn 5 important facts about what CBD that every dog owner should know.
1. What Is CBD?
Cannabidiol (or CBD for short) is a plant compound. It's naturally found in the cannabis plant, like THC.
What makes CBD unique, though, is that (unlike THC) it doesn't cause any mind-altering effects. It doesn't cause you or your dog to get high, but it does offer plenty of other health and wellness benefits.
2. Benefits of CBD Oil for Dogs
There are lots of reasons why you might consider giving your dog some CBD. The following are some specific benefits it has to offer:
Reduced anxiety
Reduced seizure (frequency and intensity)
Reduced pain (especially joint and nerve pain)
Increased appetite
Reduced nausea
Some preliminary research also suggests that CBD may have anti-cancer properties.
3. Is it Safe to Give My Pet CBD?
In general, CBD is considered to be safe for pets. Keep in mind, though, that your dog's CBD supplement must not contain any THC (some CBD products made for humans contain a small amount of it).
THC is toxic to dogs. They have many more CB1 cannabinoid receptors (the receptors to which THC binds) in their brains compared to humans, so even a small amount may cause potentially dangerous effects.
4. How Do I Choose CBD for Pets?
The most important thing to consider when shopping for a pet-friendly supplement is the THC content. Ideally, it will be a CBD isolate that doesn't contain any THC.
There are several different kinds of CBD products you can buy for your dog, too. You can buy an oil that is administered through a dropper, for example, or you can give your Hemp dog treats infused with CBD. Think about your dog's preferences and choose an option that they're most likely to enjoy. You can click here to SHOP CBD Products for your pets.
5. How to Give a Dog CBD
Talk to your vet before you give your dog any kind of supplement, including CBD. They can help you figure out an appropriate dose, and they may have recommendations for products that will work well for your dog.
It doesn't matter if you're using CBD oil for hyper dogs or offer a CBD treat to help with your dog's upset stomach and nausea. Make sure you follow the "low and slow" approach as well.
Start with a small amount of CBD to see how your dog reacts. If you notice any strange effects, stop giving your dog CBD and contact your vet right away.
Experience the Benefits of CBD for Dogs Today
Are you ready to see what CBD for dogs can do for your furry friend? Remember the 5 facts listed above so you can experience the benefits of CBD and keep your pooch safe and healthy.
Want to learn more about CBD or other supplements for dogs? If so, we have lots of helpful articles available on our blog. Check out some of our health-related resources today.