Changes coming for 2020 Pick a Pooch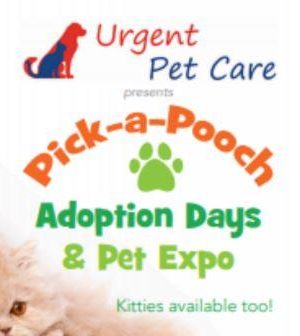 Hello, Pets in Omaha readers!
We're sure you're wondering about the annual Pick a Pooch Adoption Days and Pet Expo. The 2020 edition, brought to you by Urgent Pet Care, was scheduled to happen in July before the world got turned upside down.
And because of health concerns and policies, we've decided to postpone our traditional, in-person event until next year. This summer, however, we will have a virtual event to celebrate our local humane organizations, advocate for adoption, and showcase businesses that love animals, too! Part of the virtual event will include a website where you can go to see a lot of great, fun things. There's more information coming soon, so stay in touch.
As always, visit www.petsinomaha.com for more pet news and information all year long, and get ready for the virtual Pick a Pooch event from Urgent Pet Care.
Urgent Pet Care is your local, emergency veterinary office and is open nights, weekends, and holidays. Check out urgentpetcareomaha.com
for more on UPC, this year's title sponsor.