Check out Dogtopia's newest location in NW Omaha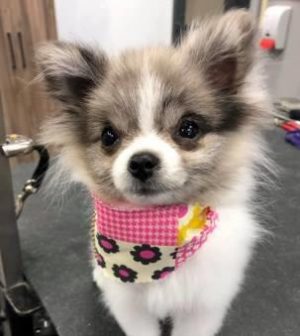 When owner Derrick Reinhart and company wanted to get moving on long-term plans to expand to northwest Omaha, it made perfect sense to purchase an existing store and convert it to a Dogtopia rather than start from scratch. Formerly Bark Avenue/Park Your Pawz, the newest location of Dogtopia is located at 155th and Spaulding.
Reinhart was able to retain all the current staff members, so continuity for existing customers is there. "That was a huge goal of ours," Reihnart said. "The store had already been offering grooming and had won 1st place in the Best of Omaha voting-  they already offered daycare as well. Boarding was not offered previously, but the location has started to board animals, too.
The store was purchased in late 2018 and Reinhart has been slowly renovating the store. "We added two large play rooms and expanded the existing playrooms into another," he said. He's also added live web cams, rubberized flooring, and will be adding more play equipment. The store has also been changed throughout, with new flooring, paint and Dogtopia Graphic items.  More graphics are on the way and will be installed the first week in July.  The outdoor signage was changed to Dogtopia last week.
Reinhart hopes to continue to improve the store and provide more play time, more supervision, and more safety. "We have grown closer to the staff and we couldn't do it without them," he said. "They are all very excited for the changes as well."