Choose Mercury Builders to make your custom dream home a reality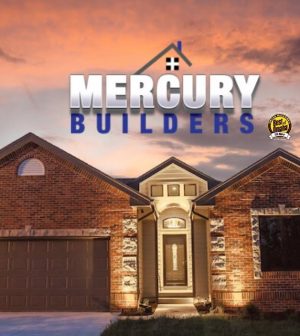 Mercury Builders, an Omaha-based custom home building company, is our latest Pet Partner, and strives to make your plan into the custom home of your dreams. Whether you're looking for pet-friendly, family-friendly, or anything else, Mercury is a proven and trusted custom builder with a long record of satisfied homeowners.
Read a bit about the company, find out how to contact the team, and even see designs in this, our latest Pet Partner feature on Pets in Omaha.
How Mercury Builders started
Jeff Gehring started Mercury Builders in 1992 to refurbish homes. He partnered with Ed Bueno in 2005 and they expanded into general contracting on residential and commercial projects in eastern Nebraska. Shortly thereafter, they added an exterior home products division and rapidly grew despite the challenges of the recession of 2008.
Jeff's 40 years of construction experience in all trades fuels a true passion in home restoration and design/build-out of new construction projects. Jeff works with Project Manager Lee Sharpe to ensure top quality workmanship and strict adherence to project management to drive Mercury Builders' success.
What sets Mercury Builders apart
Mercury Builders stands out as a custom home builder who works with any plan. We strive to complete any project in six months. We have partnered with the top financial institutions in the area to provide financing discounts. Our exclusive partnership with Service One allows us to offer an amazing five-year warranty on your home!
Mercury Builders is a custom home builder who will execute any plan. We offer quality details such as Marvin Windows in your home which is not a standard feature in homes of this price range. You will receive up to ten hours of personal care and customization with a home designer. Nebraska Furniture Mart provides carpet, tile, floor finishes, and back splashes. Your new villa will offer a Cox home security and automation system to keep you secure.
Mercury Builders offer a $3,500 discount if the buyer finances their home building with Core Bank and 1.5 percent home price reduction if the buyer finances with Access Bank. Other financing partners include Pinnacle Bank, Foundation 1, Arbor Bank and First Mutual Credit Union.
We are a green builder on the cutting edge of technology, partnering with Daikin to install HVACs that are 40 percent more energy efficient to exceed codes. We consistently communicate with you throughout the building process, striving for quality, detail, and superior satisfaction.
What has Mercury Builders achieved
We are proud to have earned numerous awards for our superior professionalism and craftsmanship. We won the 2018 and 2019 Omaha Magazine's Best of Omaha First Place Award for Custom Home Builder, and recently featured on the Midlands Business Journal's frontpage. This stellar reputation helped us foster relationships with banking and material partners such as Nebraska Brick & Supply and Nebraska Furniture Mart to provide clients quality materials at lower prices. Our reputation means increased benefits for you, the one who matters most.
Our team enjoys giving back the community. Jeff, Ed, and his father cook at the Sienna Francis Homeless Shelter. He serves on the Millard Business Association Fundraise Board to raise money for Project Wee Care, which provides food, clothing and Christmas gifts for area families in need. Mercury Builders sponsors the Foodbank of the Heartland, Wounded Warrior Project and co-sponsors Rib Stock.
Now that you know a bit of the backstory, take a peek at some floor plans Mercury Builders can offer, browse some amazing photographs featuring the company's work, and learn about communities that feature custom homes from Mercury Builders.
Want to reach out to Mercury Builders? Click here now!