Complimentary Wellness Checks at Farnam Pet Hospital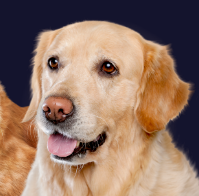 Our newest Pet Partners from Farnam Pet Hospital would love to meet you and your pets!
On Mondays from 8 am to 5 pm, Farnam vets are available to take a peek at your pup or check your cat out in a complimentary exam.
What do the veterinarians at Farnam Pet Hospital look for in a wellness exam? Click here to see the thorough process each goes through during a check up.
If you're interested in learning more about the hospital, click here! Also, follow on Facebook for social news, events, more!