COVID-19 relief for and from Omaha's Scatter Joy Acres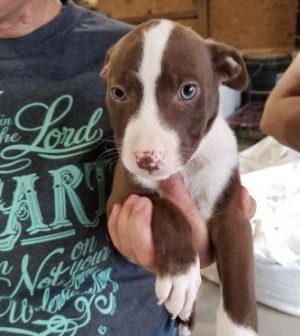 Interested to see what's happening with area humane organizations as they deal with COVID-19 and its economic impact, we noticed a number of exciting things happening at Omaha's Scatter Joy Acres.
If you aren't familiar with Scatter Joy, read a story we previously wrote or check out information from its website here.
The latest: the Paycheck Protection Act is helping Scatter Joy Acres to stay on the job. KMTV wrote a bit about that here.
Yesterday, the Acres' Facebook page indicated " 20 more animals being airlifted to us tomorrow." As you can imagine, sheltering in place, lost jobs, and more circumstances have impacted shelters around the country. Luckily, there are safe places like Scatter Joy that can provide relief.
At last report, Scatter Joy Acres had over 60 animals coming to their new home in North Omaha rather than being euthanized at their shelters.
NALA Rescue is working with Scatter Joy to find the displaced animals new homes. Take a peek at available animals on Petfinder.
With dozens of new animals coming in, vet care costs, and other expenses, Scatter Joy Acres could use a little boost from the community. If you're able, click here to donate either monetarily or by providing items the ranch needs to complete its work.