Dallas Vet hired to euthanize pets keeps them for testing instead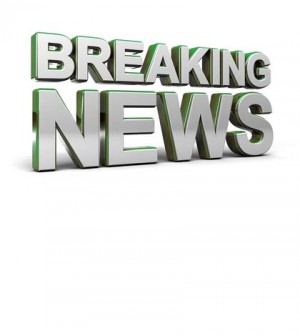 From FORT WORTH, Texas (CBS) – State records released about an animal cruelty investigation at the Camp Bowie Animal Clinic paint a picture of an unsanitary workplace with a vet who kept animals in cages almost around the clock.
Evidence also shows he experimented on the animals even though he'd promised the pet owners he would euthanize them, CBS Dallas reports.
We are appalled at the story recently released out of Texas and mainly want to disseminate this information as a "pat on the back" for all of our wonderful pet partners here in Omaha. We know them all well and appreciate them more each time we hear of atrocities such as this.
From the article linked to above:
Some clients painted a picture of the vet, Millard Lucien Tierce (or Lou as clients call him), as a humane and extremely hard working man.
"He doesn't go on vacation he goes to seminars," said Robert Heineman who believes the press is unjustly portraying his vet.  "He is an incredible veterinarian! We've been talking to him and he's so tired he goes to sleep while he's talking to us."
Not only do clients call Tierce a hard-working vet, they say he often helped animals for people who couldn't afford treatment.
"Four months ago my chihuahua got out the house and got hit," said Annie Hudson.  "He fixed it. He saved a dog's life!  Give him a break."
But the state veterinary board says it found a different side to the man who turned himself in Wednesday night to the Fort Worth Police Department on animal cruelty charges.
The report says investigators entering the Camp Bowie Animal Clinic found:
"Animal organs were kept in jars throughout the clinic… Stacks of drugs, trash, laundry, paperwork and other miscellaneous material were strewn about…"
The report states three dogs, one of them Tierce claimed to be his own, had to be euthanized because of their "decrepit shape."
And the report states, "Respondent admitted…(four animals)….at his clinic were left at his clinic to be euthanized….one (animal) had been kept at his clinic in a cage for two to three years after he had accepted it for euthanasia."
According to the report, a lab tech told investigators several animals were kept in cages for twenty three and a half hours a day so experiments could be performed on them.
But there is one dog in particular, a black and white border collie, that stands out in Tierce's arrest warrant.
The warrant states: the dog was emaciated, had severe mouth disease, cataracts, abnormal overall health, non-ambulatory bottom of foot missing had an untreatable disease and should have been euthanized when originally accepted for treatment.
To think that this guy could have been lauded as a wonderful person and professional by some people and portrayed as someone more like Norman Bates or Hannibal Lecter by the investigative reports is quite scary. This story is truly stranger than fiction.
Be happy that we've got such great pet medicine here in Omaha. Also, if you are looking for a vet in the area, be sure to check out our Directory page and ask around. It's a bit scary that some of these people thought so highly of him, but we're certain this is a unique and extraordinary case of a person gone a little nutty.