Advanced mold removal, mold testing, and more from Pure Maintenance Nebraska keeps you and pets healthy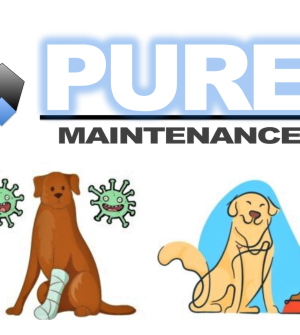 Pure Maintenance Nebraska, our latest Pet Partner at Pets in Omaha, wants to keep your family and pets healthy and safe. And through its services that prevent mold, germs, and viruses from causing harm in your home or business, Pure Maintenance Nebraska (PMN) will provide peace of mind and keep you breathing healthy air.
There are hundreds of thousands of mold species that can find their way into your home. Many are toxic and some are deadly. If you've got mold, Pure Maintenance Nebraska can mitigate without demolition. As pet lovers, the team at PMN knows how important it is to keep a home up and running for people and animals.
Read this helpful blog post from the PMN website on Mold Poisoning in Dogs if you have concerns about your home's safety.
If a virus or set of nasty germs has been spreading through your home or business, PMN can sanitize, disinfect, and keep it away for months using microbial technology. That sounds pretty nice in 2020, doesn't it?
Pure Maintenance Nebraska is an area leader, offers very competitive prices, and cares about each customer it serves. And as a new pet partner at Pets in Omaha, PMN would like to offer a special discount to you, our readers. Call PMN today and mention Pets in Omaha and you can receive $50 off a Mold Air Test, bringing the price down to $199 from standard $249.
Help us in welcoming Pure Maintenance Nebraska to the pet community we serve here at Pets in Omaha! Call today at 402.403.3000 to set up service or check out the company's website (https://puremaintenancenebraska.com/) to ask a question, read testimonials, and learn about the people behind the company.