Dharma Dog Training Opening New Training Space in Omaha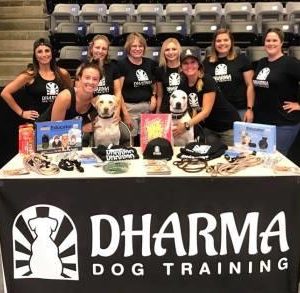 Our Pet Partners at Dharma Dog Training are excited to start 2019 in a big way by opening a new training space in Omaha!
In an effort to help more dogs and their companions, the new training space will open in March and offers basic to advanced puppy training classes. Classes will be offered Mondays through Thursday evenings at 6221 South 90th Street in Omaha.
Founded in 2014, Dharma Dog Training is a relationship-based dog training company guiding dog owners on the path of peace through humane and balanced training.  Dharma trainers pride themselves on teaching the latest and most humane dog training techniques that are changing the lives of dogs and their owners everyday.
Because of this, Dharma has won Omaha Magazine's "Best of Omaha" Contest in each of the last four years.
"Our training methods are designed to help those looking to create new, long lasting, relationships with their dogs," said Kelley McAtee, Founder and Master Trainer of Dharma Dog Training. "Our goal is to empower dog owners with the tools to help keep their dogs healthy, happy and in their homes."
According to McAtee, the number one reason dogs enter shelters or are placed in rescue is for behavior issues. Of the 3.3 million dogs that enter shelters every year, nearly one-half (1.6 million) are adopted, nearly 25 percent are returned to their owners, and the remaining 25 percent is euthanized.  The ASPCA's National Rehoming Survey reveals pet problems (behavioral issues) account for 47 percent of rehomed dogs.
Dharma Dog Training is a humane, balanced and behavior modification dog training company and is on a mission to help the misunderstood dogs of the world and share the "Life Changing Dog Training" methods with those interested in learning better ways to live life with their dogs.  All classes are 4-week programs and will run monthly from 6 to 8 p.m. at 6221 South 90th Street in Omaha, NE.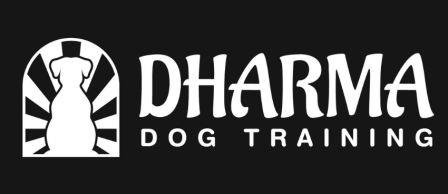 Details on classes, schedule
Mondays:                   Maintenance Class = $100 (Existing Clients)
Tuesdays:                  Puppy Class = $250 (Puppies Under 6 Months)
Wednesdays:             Basics On Leash Essentials Class = $350 (Dogs 6 Months and Older)
Thursdays:                 Advanced Off Leash Class = $550 (Basics Required Before E-Collar Program)
Dharma Dog Training is the region's premier dog training and behavior specialist company serving clients in southeast Nebraska and southwest Iowa.  Learn more about Dharma Dog Training, request a consultation, and book a class at its website.