Did you know these famous artists loved animals?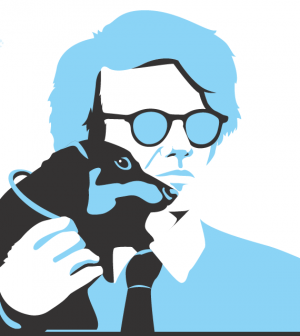 Dogs and other pets are often rescued by their owners. People will open their homes and hearts to stray animals or pets from the shelter. The stories of saving and rehabilitating pets never fails to wring hearts and squeeze tear ducts. However, what is often overlooked is how pets can help and save humans, too.
For example, a well-known Norwegian painter by the name of Edvard Munch suffered from anxiety and depression. He transferred these emotions to his paintings, most famously in The Scream. What many people don't realize is that Munch had several dogs — he and his terriers took care of each other. Having mental and emotional disorders can be debilitating, but Munch's pets helped him get through each day and were even featured in a painting.
At Pets in Omaha, we get plenty of suggestions for content and we always try to keep things interesting for readers. It's not often that we publish anything that doesn't have a direct and local connection to our readers, but this post and its cool informational graphic was interesting enough- even though it's not hyperlocal. Below, you'll find an infographic provided by Invaluable that details how pets inspired famous artists.